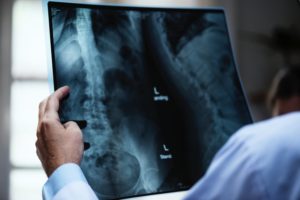 If you're an attorney preparing for an orthopedics-related medical malpractice, personal injury or other legal case, you probably need the services of an expert witness. Most states require the input of an expert witness before initiating a lawsuit, but finding a specialist with the right credentials often requires hours of research and vetting. Fortunately, the team at Cardinal LifeCare Consulting can review your patient's records and connect you with an orthopedic expert witness to help with your case.
We carefully vet all of our expert witnesses to ensure they have the relevant experience, education, and training to provide credible and compelling testimony. In addition to our expert witness services, we also create comprehensive, evidence-based life care plans. Call 724-487-0519 today to learn more.
What Does an Orthopedic Expert Witness Do?
An orthopedic expert witness is a specialist with experience working in the field of orthopedics, which is primarily focused on providing treatment for bone and muscle degradation and deformation. As an expert witness, an orthopedic specialist will be required to determine whether a healthcare facility or provider followed the standards of care during all stages of a patient's treatment, from diagnosis to rehabilitation. The expert witness will reference medical board guidelines, medical publications, and other resources to determine if medical malpractice occurred and whether it contributed to the patient's injury or death.
Orthopedics is a specialized field that requires almost a decade of training. As a result, finding a qualified expert witness can be challenging. The consultants at Cardinal LifeCare can connect you with the right specialist for your case. We have access to a wide range of providers including physicians, anesthesiologists, nurse anesthetists, nurse practitioners, cardiology specialists, plastic surgeons, and many others.
Learn More About Our Orthopedic Expert Witness Services
At Cardinal LifeCare Consulting, we are dedicated to providing medical malpractice attorneys with access to highly qualified medical specialists to help during negotiations with insurance companies and litigation. We only work with medical experts who have the education and training to offer credible testimony. For more information about our expert witness services or our life care plans, call us today at 724-487-0519.