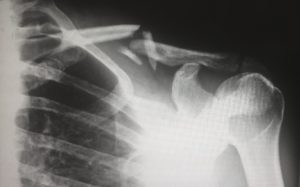 Unintentional injuries account for more than 30 million emergency room visits each year in the United States. From car accidents to medical malpractice to defective products, there are countless factors that contribute to these injuries. The resultant medical treatment can cost a small fortune, and victims are often left with no choice but to file a lawsuit for the compensation they need to afford care. Of the many reasons why attorneys hire life care planning services, lawsuit litigation is among the most common.
At Cardinal LifeCare, we develop evidence-based life care plans that serve as valuable evidence during litigation and when negotiating with insurance companies. We also provide medical expert witness services and independent medical examinations. Call us today at 724-487-0519 to learn more.
Life Care Planning Services: Lawsuits
A life care plan can serve as valuable evidence to prove damages in almost any type of personal injury claim. Life care plans outline a patient's current and future medical needs along with associated costs.
Overlooking one element of a life care plan, such as any modalities, treatments, or home care that may be needed in the future, could cost the patient significantly. This is why it's important to find a qualified life care planning expert with the appropriate educational background, licensure, and experience creating objective, evidence-based life care plans.
At Cardinal LifeCare, we are committed to developing comprehensive life care plans based on medical research, data analysis, and standards of care. Our life care planning experts assist attorneys in a wide variety of cases including:
Auto accident claims;
Medical malpractice claims;
Product liability claims;
Premises liability claims;
Dog bite claims;
Claims involving traumatic brain injuries;
Accidents that cause paralysis;
Claims involving serious illness; and
Sporting injury claims.
The outcome of any personal injury claim hinges on the strength of the evidence presented. Settlements and verdicts in cases that involve catastrophic injuries can be substantial.
If you need a comprehensive life care plan to use as evidence during litigation or settlement negotiations, turn to the pros at Cardinal LifeCare. Call us today at 724-487-0519 to learn more.