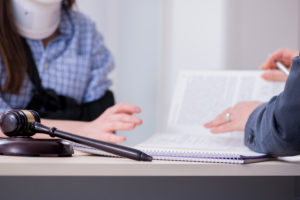 CARDINAL LifeCare vocational evaluations support medical malpractice, personal injury, product liability, workers' compensation, and wrongful termination cases.
CARDINAL LifeCare Vocational Experts connect medical evidence relating to the disability and economic reports. Their expertise in the areas of earning capacity, employability, and rehabilitation allow.
CARDINAL LifeCare experts to support and enrich testimony of medical and economic experts, and to educate the jury as to the impact of the injury on a person's employability and earning capacity.
An attorney should use a CARDINAL LifeCare vocational evaluations to:
Support settlement by substantiating the amount of the demand
Define the value of the case
Consider a Vocational Evaluation:
What are the consequences of the injuries on the client's ability to function?
How will these injuries affect the client's ability to work?
Will the client's ability to earn money be affected?
NATIONWIDE Vocational Evaluations
For vocational evaluations, law firms around the country choose CARDINAL LifeCare Vocation Experts because of our unmatched experience, education and attention to detail. We also offer Skype consultations and consult with law firms around the country. Contact us to learn more about how we can save you time and resources when it comes to vocational evaluations.