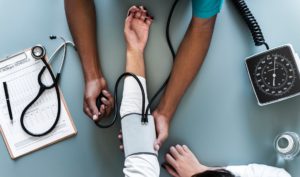 The outcome of a medical malpractice or personal injury case can hinge on the testimony of a nurse expert witness. If you're a lawyer who is searching for a reliable expert witness to provide credible testimony, it is important that you choose a specialist with the necessary qualifications and experience to assist with your case.
Cardinal LifeCare Consulting works with a vast network of expert witnesses who have been carefully vetted to ensure they have the education and background to provide valuable testimony. Call 724-487-0519 to find out how our expert witness services can help you and your client.
What Are the Qualifications of a Nurse Expert Witness?
Although every nurse has been extensively trained to treat patients, most have little to no experience assisting with tort cases. For this reason, attorneys should only work with nurse expert witnesses who are certified Professional Legal Nurse Consultants.
The PLNC program was designed to equip nurses with an in-depth understanding of how to interpret medical literature and medical records; explain medical treatments, diseases, anatomy, and physiology; tap into a network of medical professionals; and access important medical resources.
Cardinal LifeCare Consulting is a member of both the National Alliance of Certified Legal Nurse Consultants and the American Association of Legal Nurse Consultants. Besides acting as expert witnesses, our legal nurse consultants can also:
Help identify and screen other expert witnesses;
Identify the applicable standards of care;
Determine your client's future medical needs and related costs;
Analyze medical records;
Prepare evidence for trial;
Research relevant medical literature; and
Develop a

life care plan

.
If you're an attorney involved in a case concerning catastrophic injury and long-term care, an evidence-based and objective life care plan from Cardinal LifeCare Consulting can help get you the information you need to reach optimal results for your client.
Get More Information About Our Nurse Expert Witness Services
A nurse expert witness can be your most valuable asset when negotiating with the insurance company or litigating a case in court. Call 724-487-0519 today to speak to one of our nurse consultants.