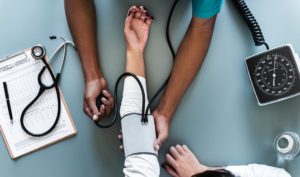 The testimony of a medical expert is usually needed to prove liability in a personal injury or medical malpractice case. The nurse practitioner expert witnesses at Cardinal LifeCare Consulting have the courtroom experience and qualifications to provide compelling testimony during settlement negotiations and litigation.
If you're an attorney involved in a medical malpractice or personal injury case and you need an expert witness, contact Cardinal LifeCare Consulting. We can tap into our vast network of healthcare providers to connect you with the relevant nurse practitioners, physicians, anesthesiologists, orthopedic specialists, or other medical experts. Call 724-487-0519 to find out more about our expert witness services.
Qualities to Look for in a Nurse Practitioner Expert Witness
Not every nurse practitioner makes a good expert witness. It is important that you consult a nurse practitioner with the right qualifications to provide compelling testimony.
At Cardinal LifeCare Consulting, our nurse practitioner expert witnesses are certified Professional Legal Nurse Consultants (PLNC). This program is designed to arm medical specialists with a deeper understanding of how to explain medical treatments, anatomy, physiology, and diseases; interpret medical records and medical literature; access important medical resources; and tap into and consult with a network of medical professionals.
Not only do our nurses have the right qualifications to serve as expert witnesses, but we are also a member of both the American Association of Legal Nurse Consultants and the National Alliance of Certified Legal Nurse Consultants. Besides serving as expert witnesses, our nurse practitioners can also assist with:
Screening other expert witnesses;
Identifying and interpreting applicable 

standards of practice

;

Determining your client's future medical needs and

medical cost projections

through developing an objective, evidence-based life care plan;
Analyzing medical records;
Researching medical literature pertinent to your case; and
Preparing evidence for trial.
If you're involved in a personal injury or medical malpractice case, an evidence-based and objective life care plan created by the legal nurse consultants at Cardinal LifeCare Consulting can help you demonstrate the treatments your client will need and their cost. This can help you avoid a potential damages dispute and make sure you don't accept a low settlement.
Find out More About Our Nurse Practitioner Expert Witness Services
A nurse practitioner expert witness can be your most important asset during litigation or negotiations with the insurance company. To find out more about our nurse consulting services, call 724-487-0519.