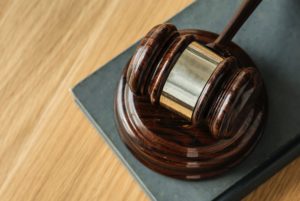 A catastrophic injury or devastating illness can affect every aspect of a patient's life. Beyond the pain, suffering, and emotional trauma, the cost of treatment can cripple the victim financially. A life care plan is a concise assessment of a patient's current and future medical needs that can be instrumental in proving damages during settlement negotiations and personal injury litigation. Besides creating this document, a certified nurse life care planner can also help determine applicable standards of care, organize and analyze medical records, serve as an expert witness, and review relevant medical literature.
At Cardinal LifeCare Consulting, our life care planners can assist with a wide range of lawsuits from product liability to auto accidents to claims involving permanent or traumatic injuries and medical malpractice. If you have any questions about our methodology or want to discuss your life care planning needs with one of our legal nurse consultants, call 724-487-0519 today.
Role of a Life Care Planner in a Lawsuit
A life care planner has the training and experience to assist with many aspects of a lawsuit. Besides developing an objective, evidence-based life care plan outlining a patient's current and future medical needs and the costs thereof, a life care planner can also comb through a patient's medical history and relevant medical literature to highlight vital information that might not be readily apparent to lawyers. This could influence the course of treatment the overall cost of medical care.
However, the life care planner's primary focus will be to assess the patient and identify the necessary medical treatments, procedures, modalities, and other healthcare needs. An effective life plan must be customized on a case-by-case basis for each patient based on in-depth data analysis, medical research, and standards of practice.
Our life care planners can also serve as an intermediary between the patient's healthcare providers and the attorney. He or she will work closely with both the patient and the treating doctors to ensure the patient attains optimal recovery.
Speak to a Certified Nurse Life Care Planner Today
If you're an attorney involved in a medical malpractice or personal injury case, the certified nurse life care planners at Cardinal LifeCare can serve as your medical allies throughout the litigation and claims process. With access to a vast network of medical specialists, our life care planners have the resources, knowledge, and experience to create a life care plan that may serve as valuable evidence in court or during negotiations with insurers. Call 724-487-0519 today to learn more.