A life care plan is a powerful tool that can serve as valuable evidence to prove the extent of plaintiffs' injuries and the cost of their medical needs. At Cardinal LifeCare Consulting, we not only create comprehensive life care plans, but we also provide expert witness services. Although there's no one-size-fits-all life care planner deposition outline, there are a few common questions that life care planners are asked during depositions. In this blog, we'll discuss three of them.
At Cardinal LifeCare Consulting, we specialize in creating or critiquing evidence-based and objective life care plans for those who have been injured due to the negligent or wrongful acts of others. If you need a life care plan or a medical expert witness, contact us today at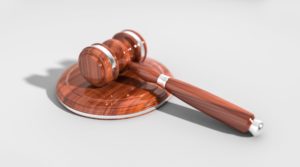 724-487-0519.
Here are three questions that life care planners are often asked during depositions:
1. What Are Your Qualifications?
Part of the opposing counsel's strategy may involve bringing into question a life care planner's work experience, knowledge, and specialization. At Cardinal LifeCare, we work with a wide range of medical specialists who have extensive experience providing testimony in high-stakes cases. We know what it takes to develop comprehensive life care plans that serve as valuable evidence, and we can provide testimony to explain the methodology we used to create the life care plan.
2. Have You Reviewed the Patient's Most Recent Medical Records?
A patient's medical records are vital to understanding his or her future needs and medical expenses. Outdated records may be missing key details such as new medical issues that may have manifested since the initial injury, recently prescribed medications, and additional recommended medical treatments.
At Cardinal LifeCare, our legal nurse consultants will arrange medical evaluations, compile and analyze medical records, and put together accurate medical cost projections.
3. Did You Visit the Patient's Home?
To understand a patient's wants, needs, and limitations, it is important for a life care planner to visit the patient's home. Our legal nurse consultants aim to leave no stone unturned and can:
Determine your client's future medical needs and related costs;
Research relevant medical literature; and
Prepare evidence for trial.
Find out More About Our Life Care Planning and Expert Witness Services
If you are in need of a life care planner or a medical expert witness, contact Cardinal LifeCare Consulting. Call 724-487-0519 for more information.