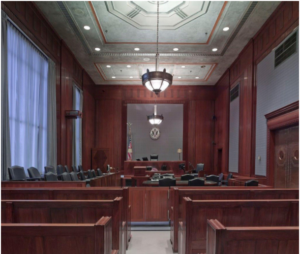 In addition to pain and suffering, severe injuries can cause harm in the form of financial damages. If an injured party is unable to return to work – for a period of time or indefinitely – it can take away their livelihood. Thus, it should come as no surprise that many patients seek compensation for lost wages when filing a personal injury claim. In such a scenario, a vocational rehabilitation expert witness may be summoned to give an expert opinion on the injured party's ability to perform their job.
If you are an attorney working on a case involving an individual who alleges that their disability, injury or condition prevented them from returning to work, Cardinal LifeCare Consulting can assist with your case. Our team has access to an extensive network of vocational rehabilitation expert witnesses, among other healthcare specialists. We also create objective, evidence-based life care plans in which we thoroughly outline a patient's present and future medical care needs. To learn more about our services, call us at 724-487-0519.
When Might a Vocational Rehabilitation Expert Witness Be Needed?
A vocational expert witness has the knowledge and qualifications needed to determine an individual's earning capacity and ability to perform their job given their injury, disability or other unique circumstances. In personal injury and medical malpractice lawsuits, it is commonplace for defendants and plaintiffs to have medical experts who provide their testimony to the court before trial begins. 
When an expert opinion is required, there will be a deadline to disclose it. If either side fails to provide expert witness testimony prior to the deadline, the court is likely to rule in favor of the other party. Thus, hiring a dependable expert witness early on can be crucial to have a chance at winning a lawsuit. 
How Can a Vocational Expert's Testimony Be Countered?
An attorney might also hire a vocational expert witness to counter the testimony of another vocational expert. Unfortunately, it is entirely possible for an opposing vocational expert to misrepresent the facts in order to skew the case in their client's favor. 
Should this occur, a qualified vocational rehabilitation expert witness can challenge the claims made by drawing upon their own expertise. For instance, there may be misinformation given regarding the physical demands of the plaintiff's occupation. In this case, a vocational expert witness might call the claim into question by citing their own fact-based evaluation.
Contact Us to Be Connected with the Right Expert Witness for Your Case 
At Cardinal LifeCare Consulting, we are dedicated to connecting legal professionals with the most highly qualified expert witnesses in a wide range of disciplines. We also provide comprehensive and objective life care planning services. To speak with one of our consultants and find out how we may be able to assist with your case, call us today at 724-487-0519.