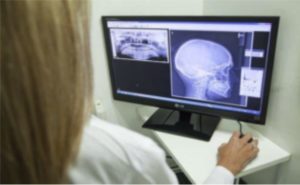 A serious injury may prevent a patient from returning to work, resulting in days, months, or even years of lost wages. If that patient has a disability, those earnings could dry up completely. Understandably, many patients filing personal injury and medical malpractice claims seek compensation for lost earnings. In these cases, a vocational expert may be called on to testify on a patient's ability to perform his or her job. In this article, we discuss the role of a vocational expert in a lawsuit and how to go about challenging vocational expert testimony.
If you're an attorney working on a case involving a patient who was unable to return to work due to a condition, injury, or disability, turn to Cardinal LifeCare Consulting for assistance. Our team can connect you with the appropriate expert witness for your case. We also create evidence-based life care plans that outline the patient's necessary medical treatments, nursing care needs, and more. Contact us today at 724-487-0519 to get started. 
What Is a Vocational Expert?
A vocational expert is an expert witness with the qualifications and expertise to evaluate a patient's work capacity and, in personal injury cases, determine whether or not their injuries affect their ability to do their job. Both the defendant and plaintiff can choose to call on a vocational expert witness to provide deposition. For instance, you may hire a vocational expert to argue that a patient's condition does not prevent them from returning to work and thus the patient is not entitled to compensation for loss of wages.
How to Counter a Vocational Expert's Testimony?
While you can present letters from the patient's employer, paystubs, etc. as proof of a patient's lost income, often the only way to counter a vocational expert's testimony is to hire your own vocational expert. It's not unheard of for a rival vocational expert to skew the facts of the case in their client's favor, and this misinformation can have a dramatic impact on the outcome of the case.
A vocational expert has the knowledge and experience to identify errors and gaps in another vocational expert's testimony and can utilize their expertise to challenge their claims. For example, the defendant's expert may argue that the plaintiff's job requires only "Light Physical" demands and thus their disability does not prevent them from doing their work. However, your vocational expert may argue that this is an incorrect physical demand requirement.
Contact Us Today for Our Expert Witness and Life Care Planning Services
At Cardinal LifeCare Consulting, we have access to a vast network of specialists who can serve as expert witnesses in your case. We also create objective life care plans designed to provide an overview of the patient's current and future medical needs and more. Call 724-487-0519 today to speak to one of our legal nurse consultants.