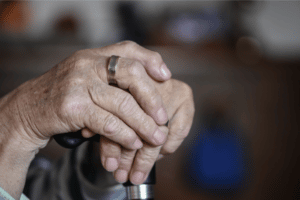 For the safety and well-being of patients, nursing homes across the US are held to a certain standard of care. Federal and state guidelines specify the type and level of care which competent, properly trained nursing professionals are reasonably expected to provide. In the event of an alleged breach of standard of care, a nursing home expert witness may be called upon for expert testimony regarding the case. 
If you are an attorney working on a case involving an elder who sustained injuries allegedly stemming from nursing home negligence, you can rely on the licensed legal nurse consultants at Cardinal LifeCare to be your allies. To learn more about how our specialists bring clarity throughout legal proceedings, continue reading or call us at 724-487-0519. 
What Services Does A Nursing Home Expert Witness Provide?
To form a solid basis for a claim of nursing home standard of care violation, expert testimony can be crucial. An expert witness can offer their credible, impartial clinical perspective on a case based upon their relevant knowledge, research, evidence and similar case outcomes. If they determine that a breach of duty of care did indeed occur, this professional can then demonstrate to the jury how this instance of negligence directly contributed to the claimant's injury or illness. 
At Cardinal LifeCare Consulting, our knowledgeable legal nurse consultants provide expert witness services to law firms across the nation. Highly educated and skilled in the process of collecting, interpreting and presenting evidence in a compelling manner, they may be called upon during trial or settlement negotiations to serve as a nursing home expert witness.
Beyond offering their expert testimony, our consultants assist attorneys working on elder injury cases by:
Interviewing patients;

Analyzing medical records;

Creating objective, evidence-based

life care plans

and medical cost projections;

Identifying and explaining any breaches of standard of care;

Conducting relevant medical research; and

Screening and recommending other relevant medical experts as needed.
For cases involving a senior, we leverage our network of qualified professionals equipped with specialized knowledge pertaining to health concerns and issues affecting the elderly.
Consult Cardinal LifeCare for Valuable Legal Medical Expertise
From ensuring that patients receive proper dosage of their daily medications to preventing falls to serving balanced meals, nursing home staff members have a duty to provide attentive, comprehensive care. If deviation from standard of care causes a nursing home patient to sustain an injury or develop a health problem, the team at Cardinal LifeCare can help their legal team substantiate their claim with well-organized supporting evidence and expert testimony. 
To find out how partnering with our legal nurse consultants can be advantageous in a particular case you are working on, reach out to us at 724-487-0519.