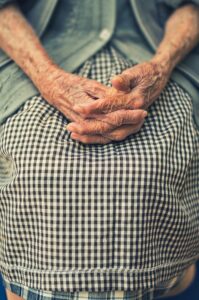 Across the country, nursing homes and other long-term care facilities are required to comply with certain state and federal regulations. These rules and guidelines make up what is known as the nursing home standard of care. While the exact definition varies somewhat by state, standards of care are typically based upon guidelines a competent healthcare professional in the field can reasonably be expected to meet.
In a case involving an allegation that a facility's failure to meet the standard of care resulted in patient harm, interpretive guidelines may be applied to help prove or disprove the claim. At Cardinal LifeCare, we connect attorneys with medical expert witnesses and legal nurse consultants who are qualified to  provide unbiased testimony on whether deviations from standard of care occurred, based on facts, evidence and outcomes in similar cases. To learn more about standards of care and how our network may assist with nursing home litigation, read on or call us at 724-487-0519. 
What Is the Nursing Home Standard of Care?
To remain in accordance with the nursing home standard of care, facilities must follow all applicable regulations outlined by federal law and their state licensing board. Generally, nursing care facilities are expected to employ sufficient staff who are adequately trained to:
Assist residents with daily hygiene tasks;

Provide residents with adequate nutrition and hydration throughout the day;

Administer medications – daily and as needed – to maintain health and prevent/treat illness;

Make reasonable accommodations to suit individual needs and preferences (fulfilling room change requests, adapting meal schedules, etc.); and

Take measures to control infection among staff and patients at the facility.
While not an exhaustive list, these are common examples of guidelines shaping required duties for nursing home personnel.
Partner with An Expert from Cardinal LifeCare to Strengthen Your Case
When working on a case involving standard of care in a nursing facility, it is imperative to have a comprehensive understanding allowing for in-depth interpretation of whether or not a reasonable course of action was followed. A licensed registered nurse has the necessary skills, knowledge and relevant research at their disposal to provide key insight. 
After expertly analyzing and evaluating the evidence at hand, this professional can offer valuable feedback on the strengths & weaknesses of the case. Further, they may be called on to serve as an expert witness during trial or settlement negotiations. To be connected with a legal nurse consultant with a wealth of experience building and fortifying nursing home litigation, reach out to Cardinal LifeCare at 724-487-0519.