Patients at nursing homes rely on staff to ensure they receive proper hydration. But what happens when staff are negligent in their duties? Even a short periods of dehydration can halt the patient's path to recovery and lead to further complications such as brain swelling and even death. In this article, we discuss the important elements of proving neglect in a nursing home dehydration lawsuit.
If you're an attorney working on a case involving elder abuse or neglect, the team at Cardinal LifeCare Consulting can assist. Our legal nurse consultants will help organize and analyze medical records, determine applicable standards of care, lay out the patient's future medical needs and related costs, serve as an expert witness, identify and screen expert witnesses, life care planning, and research relevant medical literature. Questions about methodology? Call us today at 724-487-0519 to speak to one of our legal nurse consultants.
Symptoms of Nursing Home Dehydration
For most of us, staying hydrated is as easy as turning the tap and pouring a glass of water. However, patients at nursing care homes – due to illness, age, and limited mobility – rely on staff to take care of their basic needs.
Sometimes, understaffing, poor organization, and negligence can lead to patients being starved of this vital resource. The result: dehydration, pain and suffering, and serious medical complications. Common symptoms of dehydration can include: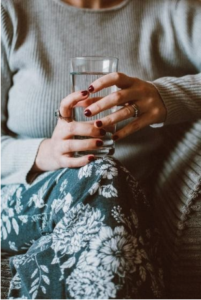 Thirst

Sticky/dry mouth

Dry, papery skin

Unable to sweat

Low blood pressure

Fast, short breaths

Delirium

Fatigue
Left unchecked, dehydration can lead to brain swelling, seizures, kidney failure, and coma. 
Providing Fact-based Evidence in a Dehydration Elder Abuse Lawsuit
Once a doctor has determined the patient is suffering from dehydration, you will need to prove whether or not the dehydration was the result of negligence at the nursing home, and whether the lack of water led to any other complications or if the complications were the result of something else. For example, if the patient had complained that he/she was thirsty but staff repeatedly forgot or refused to meet these needs, this could be grounds for an elder abuse lawsuit. Our team of medical legal experts can consult with you to determine the strongest evidence-based argument for your case.
Contact Us Today to Speak to an Elder Care Expert
At Cardinal LifeCare Consulting, our team can assist with key elements of an elder abuse lawsuit, from reviewing applicable standards of care to identifying the appropriate medical specialist for your case. Contact us today at 724-487-0519 to find out more about our services.