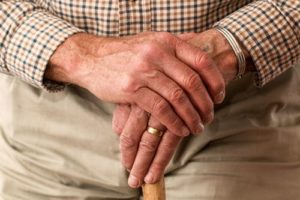 Older patients often require round-the-clock care, which is why many patients are admitted to nursing homes and elder care facilities where staff are always available to supervise, treat, and assist. However, negligence at these homes can have a devastating effect on a patient's health, quality of life, and recovery. In this article, we explore common scenarios where a patient would file an elder care lawsuit.
If you're an attorney working on an elder care lawsuit, the team at Cardinal LifeCare Consulting can assist. Our legal nurse consultants will help determine the applicable standards of care, organize and analyze medical records, determine your client's future medical needs and related costs, life care planning, serve as an expert witness, identify and screen expert witnesses, research relevant medical literature, and prepare evidence for trial. Contact us today at 724-487-0519 to find out more.
Let's explore a few common causes of elder care lawsuits:
Failure to Clear Hazards
Staff at nursing homes or assisted living facilities have a responsibility to keep the premises safe for patients. However, whether it's due to understaffing or negligence, a facility may fail to fulfil this duty. As a result, a patient may injure themselves in an accident that may have been avoided had staff taken adequate steps to clear dangers from the premises. 
Failure to Provide Medical Treatment
Many patients at elder care facilities require specific medical treatments. These treatments can range from administering medication to diabetes dialysis to moving the patient to prevent bedsores. If a patient is admitted to a facility with the express understanding that the patient will receive the treatments he/she requires, and consequently does not receive these treatments – or receives the incorrect treatments – the healthcare provider may be guilty of negligence.
Poor Hiring Practices
A great caregiver can improve the day-to-day lives of a patients at an elder care facility. On the other hand, abusive or neglectful staff can have the opposite effect, turning every day into a waking nightmare. If a patient suffers as a result of a facility's poor hiring practices or because the facility did not train or supervise staff correctly, the facility could become the target of an elder care lawsuit.
Lack of Supervision
Patients at elder care facilities require constant supervision as – due to their age, condition, and limited mobility – these patients can easily injure themselves. As a result, a facility must take steps to ensure patients are supervised at all times. If a patient is harmed due to a lack of supervision, he/she has grounds to pursue an elder care lawsuit.
Contact Us Today to Speak to an Elder Care Expert
In an elder care lawsuit, the knowledge and expertise of an appropriate expert is an invaluable resource. At Cardinal LifeCare Consulting, we can connect you with one of the many medical specialists in our network of expert witnesses to assist with your case. If you have questions about our methodology or would like to discuss your life care planning needs, call 724-487-0519 today.