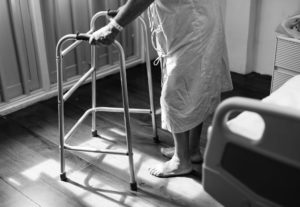 A life care plan not only should outline the treatments needed to facilitate optimal recovery but also should account for the patient's unique wants, needs, and limitations to ensure he or she is comfortable every step of the way. This is where an experienced nurse life care planner can help.
At Cardinal LifeCare Consulting, our life care planners use evidence-based practice guidelines, medical records, and recommendations from medical specialists to create objective life care plans that serve as valuable evidence during litigation. To speak with one of our legal nurse consultants, call us today at 724-487-0519.
Read on to find out more about our certified nurse life care planners:
Qualifications of a Nurse Life Care Planner
Life care planning is a difficult and complex task. A life care planner must be knowledgeable about a wide variety of medical problems, stay up to date on the latest treatments, and have an in-depth understanding of the related legal fields. Tailoring a plan to a patient's lifestyle and unique medical needs requires experience and a willingness to perform through patient evaluations and necessary research.
You should only trust a life care planner who is certified by respected medical associations. Cardinal LifeCare Consulting is a member of both the American Association of Legal Nurse Consultants and the National Alliance of Certified Legal Nurse Consultants.
Here are a few more qualities to look for in a life care planner:
A portfolio of life care plans created for previous patients;
Experience drawing up life care plans for patients with similar medical problems as your client; and
An extensive background creating life care plans that were used during settlement negotiations and litigation.
These qualities and skills are what set Cardinal LifeCare Consulting apart from other life care planning services. We can also connect you with an appropriate medical expert witness to provide testimony.
Speak to a Nurse Life Care Planner Today!
If you have questions about our methodology or want to discuss your life care planning needs, contact Cardinal LifeCare today. Call 724-487-0519 to schedule a consultation.
OBJECTIVE. RELIABLE. ACCOUNTABLE.