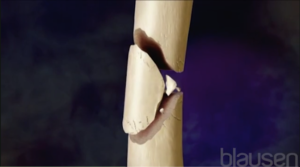 A catastrophic injury can affect every aspect of the victim's life. Beyond the physical pain and emotional trauma, the financial impact can be devastating. A life care plan can be valuable evidence to prove damages during personal injury litigation and settlement negotiations. When searching for medical specialists to develop an objective, evidence-based life care plan, personal injury attorneys turn to the experts at Cardinal LifeCare.
Our life care planners assist with a wide range of personal injury cases including auto accidents, product liability, medical malpractice, and claims that involve traumatic brain injuries, spinal cord injuries, and other permanent injuries and illnesses. To learn more about our life care plans or medical expert witness services, call us today at 724-487-0519.
Role of the Life Care Planner in Personal Injury Cases
A life care planner can assist with many aspects of the personal injury claims process. Besides developing the life care plan, which outlines the patient's medical needs and associated costs, a life care planner can notice things in medical records that might not be immediately apparent to attorneys. This could greatly influence the course of treatment and the resultant cost of medical care.
Life care planners can also serve as a liaison between the patient's medical providers and the lawyer. They can work closely with both the patient and the treating physicians to ensure the appropriate medical care is being administered.
Of course, the primary focus of the life care planner will be to identify the necessary medical treatments, modalities, and other healthcare needs of the patient. For a life care plan to be effective as evidence, it must be customized for the patient and based on standards of practice, data analysis, and medical research.
If you're a personal injury attorney who is representing a client with a catastrophic injury, the experts at Cardinal LifeCare can serve as your medical allies through the entire claims and litigation process. Backed by a network of medical specialists, our life care planners have the knowledge, resources, and experience to create life care plans that serve as valuable evidence.
We also provide independent medical examinations and medical expert witness services. Call us today at 724-487-0519 to learn more.