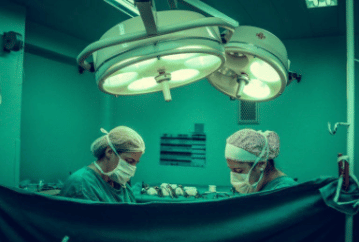 In medical settings, workplaces and society as a whole, there are guidelines and laws in place to protect patients, workers and citizens. For example, healthcare workers have a duty to exercise caution and provide the level of care reasonably expected from a competent, skilled professional in the field. Unfortunately, when duties are not upheld by individuals or entities, it can result in harm or even death. This article will outline some of the most common causes of death due to negligence. 
For attorneys working on a lawsuit involving an allegation that a person's death resulted from negligence, Cardinal LifeCare Consulting provides a range of case-strengthening services. Our licensed legal nurse consultants perform comprehensive, objective case reviews to assist lawyers in supporting or disproving a claim. We also connect law firms across the U.S. with expert witnesses who draw on their clinical experience and evidence-based testimony to bring clarity into the courtroom. Call us at 724-487-0519 for further information on our services.
Most Common Causes of Death Due to Negligence
Medical Malpractice/Negligence

–

Medical errors

can have devastating consequences, including death due to negligence. A patient's family may seek a negligence lawsuit based on evidence that indicates their death may have been caused by an oversight such as a medication use error, surgical error, operative care error, misdiagnosis or delayed diagnosis/treatment.
Product Liability

– U.S. law requires all companies involved in any step of designing, manufacturing, distributing or selling a product to fully and clearly disclose all potential health risks of using the product.

Product liability

claims, such as those involving manufacturing or design defects, are often based on negligence. 
Workplace Incidents

– Workplaces must take steps to protect workers from foreseeable harm; but unfortunately, failure to do so is relatively common. Hazardous working conditions, insufficient training and improperly maintained equipment are a few examples which may be grounds for a negligence claim filed against an employer. 

Automobile Accidents

– According to U.S. law, drivers have a duty to operate their vehicle in a reasonably careful manner so as to minimize the risk of harm to others. Speeding, distracted driving or driving under the influence of drugs or alcohol all qualify as breaches of a driver's legal duty to protect others. Thus, these can all be considered negligent behaviors.
To establish a basis for any sort of negligence claim, facts and evidence must be skillfully assembled and presented to clearly demonstrate how a duty/standard of care was breached and directly resulted in harm to the victim. Thus, partnering with legal nurse consultants and medical expert witnesses with relevant field experience and in-depth knowledge of legal obligations can be a major asset to those involved in litigation of these matters.
Cardinal LifeCare: The Trusted Partner of Law Firms Nationwide
If you are an attorney working on a case related to malpractice, negligence and/or personal injury, turn to Cardinal LifeCare to be connected with the top legal nurse consultants in the country. In all of our services, we are committed to upholding the highest standards of professionalism and integrity while adding value, minimizing expense and maximizing efficiency for our clients. To learn more about how our experts may be able to assist with a specific legal case you are involved in, contact us today at 724-487-0519.