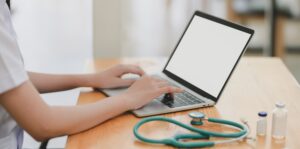 A life care plan, or a document outlining a patient's medical and non-medical needs, is often necessary for individuals facing a life-altering injury or chronic illness. This plan must be based on objective medical research & analysis in order to provide a detailed, accurate overview of the long-term healthcare required to maximize the patient's quality of life, along with associated costs. When a life care plan is presented in a legal context, it must be reviewed by credentialed experts for methodology and standard of care. In turn, evidence-based life care evaluations for attorneys – also known as life care plan critiques – are often a key resource for both defense and plaintiff lawyers. 
At Cardinal LifeCare Consulting, our vast network includes medical experts ranging from physician assistants to vocational rehabilitation specialists to pharmacologists. Owing to this broad scope of expertise and our commitment to ethicality, law firms across the nation depend on our experts to provide life care plans and life care plan critiques. Read on to learn more about our life care planning review services, or call us at 724-487-0519 to discuss how we can assist with preparations for your case.
Life Care Evaluations for Attorneys: Our Process
In order to be well qualified to thoroughly assess & critique a life care plan, a reviewer must possess a wealth of experience in the relevant medical field, as well as expertise in the realm of medical litigation. At Cardinal LifeCare, we connect legal professionals with experts who specialize in creating fact-based life care evaluations for attorneys on either side of a legal matter. Here is a summary of what our proven methodology involves:
To start, our skilled consultants will review the patient's medical records surrounding their condition or injury. Depending on the situation, this could require examining anywhere from a few weeks' worth of medical information up to several years of medical history. 

Next, our team will seek out the authority of top-rated medical specialists in the relevant field. We will get their expert opinion on the necessity of items outlined in the life care plan, such as assistive technology, therapies and treatments.

To deliver a comprehensive, accurate life care plan review, we will back up every claim we make with clinical studies or other pertinent medical research. Should

our consultants identify a discrepancy in the patient's life care plan, we will cite and clearly connect supporting evidence for the critique in our report.
After carefully taking all implications into account, we will arrive at and specify the appropriate figure required to ensure the patient receives the proper care over time. 
Discuss Your Case with Our Knowledgeable Team
For both defense and plaintiff lawyers, obtaining an objective, research-based life care plan critique can be highly useful. To learn more about how partnering with Cardinal LifeCare may be valuable for your particular case, connect with one of our consultants by calling 724-487-0519.