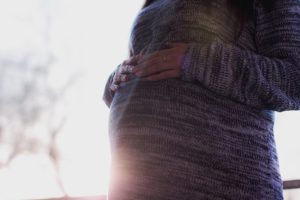 Whether it's an emergency situation or by choice, many mothers give birth via cesarean delivery. This procedure involves delivering the baby through cuts in the uterus and abdomen. For most women, it's a safe way to bring their child into the world; but C-sections are not without their risks. Some patients experience internal bleeding after C-section, a complication with potentially life-threatening consequences. In this article, we look at common symptoms of internal bleeding after a caesarean section.
If you're an attorney working on a case involving a patient who experienced complications after a C-section, the team at Cardinal LifeCare Consulting is here to help. Not only can we connect you with an appropriate expert witness for your case, we also create life care and nurse care plans designed to provide an in-depth overview of the patient's current and future medical needs. Contact us today at 724-487-0519 to speak to a member of our team.
Common Signs of Internal Bleeding After a C-Section
From an incision in the uterus to damaged blood vessels, there are many reasons why internal bleeding may occur after a C-section. Here are a few common symptoms of internal bleeding following this procedure:
Uterine Atony:

Oxytocin is often given to patients after a C-section to make the uterus contract. However, if the uterus doesn't respond, there may be heavy uterine bleeding.

Pale Skin:

Excessive internal bleeding can cause the patient to present with pale skin and cold, clammy hands.

Faster Heartbeat:

Internal bleeding can cause low blood pressure which can put strain on the heart.

Feelings of Anxiety/Fatigue:

Patients suffering from internal bleeding after a C-section may feel stressed, anxious, and tired. Internal bleeding can lead to fainting.

Low Hemoglobin Levels:

If a blood test shows reduced hemoglobin levels, the patient may be suffering from internal bleeding.
Is Internal Bleeding After C-Section Serious?
Excessive internal bleeding can increase the risk of a patient developing blood clots, which – if these clots travel to the heart or lungs – can be life-threatening. Fainting due to internal bleeding can also lead to severe injury. There are many ways in which internal bleeding poses can endanger a patient's life. As a result, healthcare providers must take sufficient steps to minimize internal bleeding following a C-section.
To prove that doctors, nurses, and other healthcare professionals were negligent in their duties, you will need to show that qualified individuals in the same situation would have taken a different course of action that may have prevented this injury. You would also need to show that it was these errors that led to the patient's condition worsening.
At Cardinal LifeCare Consulting, we can assist by connecting you with the appropriate expert witnesses for your case who may use their experience, applicable standards of care, and the latest research to prove whether or not the healthcare provider was negligent in its duties. We can also create a life care plan reviewing both the current and future medical needs of the patient. 
Contact Us Today to Find Out More About Our Expert Witness Service
At Cardinal LifeCare Consulting, we have access to a vast network of medical professionals who can serve as expert witnesses in settlement negotiations or during litigation. Contact us today at 724-487-0519 to speak to a member of our team.