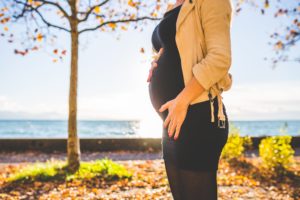 A C-section is a common procedure performed as an alternative to vaginal birth. For many women, it's a less painful option, and in some cases, a C-section is the only option to prevent serious complications. Despite the low-risk nature of this procedure, issues can still arise. In this article, we will explore the common signs of complications after C-section.
If you're an attorney involved in a personal injury or medical malpractice lawsuit related to C-section complications, the team at Cardinal LifeCare Consulting is here to help. We offer objective, evidence-based life care plans and expert testimony in a wide array of medical negligence cases. To find out more about our services, call us today at 724-487-0519.
Common Signs of Complications After a C-Section
After a patient undergoes this procedure, she is typically told to monitor the wound and to look out for any signs of infection after C-section. You should visit a doctor immediately if you notice any of the following symptoms:
Pain at the site of the incision
Pain in the abdominal region
High fever
Excessive bleeding
Any bleeding containing visible clots
Pain in other parts of the body (such as the legs)
Keep in mind that while the signs of internal bleeding after C-section may point to complications as a result of the procedure, this does not necessarily mean the patient has grounds for a medical malpractice claim. To prevail, the plaintiff must demonstrate that another healthcare provider with the same specialization would have acted differently under the same circumstances, resulting in a different outcome. This requires a detailed understanding of the relevant standards of practice, a review of the appropriate medical literature, and possibly expert witness testimony.
At Cardinal LifeCare Consulting, we work with a network of expert witnesses who can assist during negotiations with the insurance company and litigation. We can also put together a life care plan to ensure your client pursues the compensation she will need to afford any ongoing healthcare. To discuss your case with a member of our team and learn about our services, call us today at 724-487-0519.