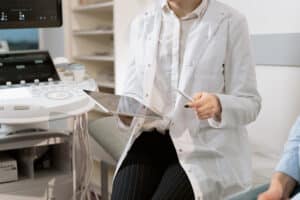 Medical malpractice claims can span many different scenarios, ranging from alleged delays in diagnosis/treatment to surgical errors to prescription drug mistakes. To determine whether there are grounds for a claim of malpractice and to acquire the necessary supporting evidence, legal teams often consult expert witnesses in medical malpractice cases. In fact, many states require testimony from a relevant medical specialist in order to proceed with a lawsuit. In this article, we'll delve into why reliable expert testimony is especially crucial to support these types of cases.
At Cardinal LifeCare Consulting, we connect attorneys across the nation with credentialed practitioners in various medical fields who are qualified to serve as expert witnesses at various stages of litigation. We also offer our team of licensed legal nurse consultants for cases necessitating evidence-based life care planning services. To inquire about how we may assist your team with a particular case, call us at 724-487-0519.
The Necessity & Value of Expert Witnesses in Medical Malpractice Cases
Medical malpractice claims of all sorts tend to involve complex medical terminology and other information which may not be easily understood by the average person. An expert witness helps to provide clarity by breaking down the evidence, explaining case details in plain terms as needed and establishing their perspective on whether malpractice did indeed occur. 
Typically, expert witnesses in medical malpractice cases will address the following key questions to support their specified stance:
Was there a breach of standard of care?

In other words, did a healthcare professional caring for the claimant fail to take one or more steps that a reasonably qualified, attentive and competent provider in the field could be expected to under the circumstances?

Did this breach of standard of care directly result in patient harm?

If the expert witness believes that an oversight classifiable as medical malpractice/negligence did in fact occur, it must be clearly demonstrated how this led to injuries or other negative outcomes for the patient.
While jurors will ultimately be free to form their own opinions on the case at hand, they will be instructed to take the expert's opinion into consideration when making their decision. Thus, the expert witness plays the very important role of informing the jury, along with the judge. 
Identify & Consult a Relevant, Practiced Medical Expert Witness 
With all of the above in mind, finding a reputable medical expert witness should be a priority early on in any medical malpractice case. Cardinal LifeCare can help you locate an appropriate expert with the necessary specialized education, knowledge and resources to testify in a specific case you are working on. 
While we prefer to look to our own qualified legal nursing professionals initially, we can also assist with finding and screening medical experts outside of our immediate network to provide testimony in a certain clinical niche, if needed.
To learn more about our services and how we help with various aspects of cases involving alleged medical malpractice, reach out to us at 724-487-0519.