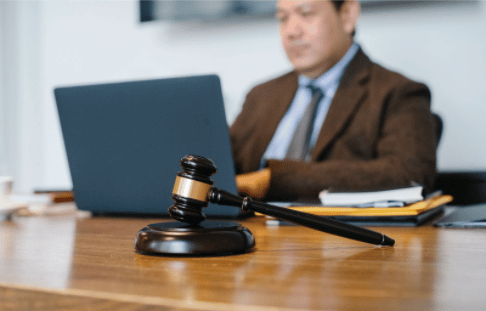 A catastrophic injury or illness connected to malpractice or negligence can lead to astronomical care costs for the affected individual. Thus, these types of personal injury claims commonly culminate in large settlement amounts. For defense attorneys, life care plan consultants serve as valuable partners in performing research, determining care costs and compiling & presenting the necessary evidence to support the demand amount.
At Cardinal LifeCare Consulting, our licensed legal nurse consultants create detailed, evidence-based life care plans outlining an individual's current and future care needs due to an alleged negligence-related injury or illness. We provide these objective assessments to both defense and plaintiff lawyers nationwide. To learn more about how we help attorneys provide the highest caliber of legal representation for their clients, keep reading or call us at 724-487-0519. 
How Our Consultants Assist Defense Attorneys: Life Care Plan Services & More
Connecting an injury or illness to a negligence-related incident for the purpose of a legal claim requires clear evidence presented in an organized and convincing manner. The consultants at Cardinal LifeCare work to gather and structure the necessary information to show how a particular party's negligence resulted in harm to the claimant. To do so, our team may:
Review the patient's medical records and history, along with other relevant resources, to determine the type and level of care they'll need over time to optimize their quality of life;

Consult relevant medical professionals in order to construct a medical cost projection – a condensed report forecasting future medical care costs – or a more detailed life care plan that more thoroughly lays out care recommendations and associated expenses;

Find and screen medical specialists to serve as expert witnesses in court; and/or

Attend the

defense/independent medical examination

and provide a detailed record of the exam as an impartial observer.
In all of our services, we aim to help lawyers ensure fair representation as they seek justice for their clients. We uphold high standards of professionalism and efficiency, saving firms time and expense. 
Look to Cardinal LifeCare for Personal Injury Defense-Supporting Services
For defense attorneys, life care plan experts can be key allies in structuring a compelling, well-researched case backed up by various sources of evidence. Law firms across the nation count on Cardinal LifeCare for clinical expertise on either side of any type of personal injury case. For more information on how our services can benefit a case you are involved in, reach out to us at 724-487-0519.