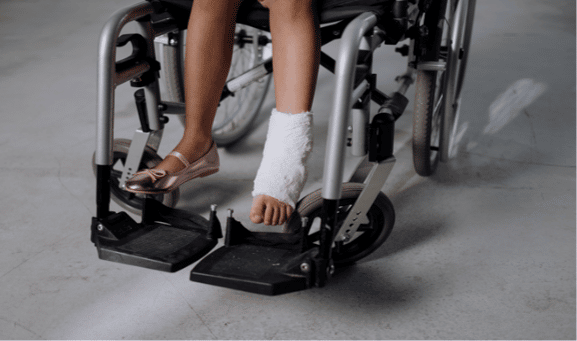 Serious injuries sustained during athletics can alter the course of a person's life, particularly if there are ongoing or lifelong impacts on their health and ability to do the things they love. In certain cases, severe sports injuries may be grounds to seek compensation from a negligent party. For instance, if the proper protocol is not followed by a coach after an athlete sustains a concussion. Knowing what constitutes a catastrophic sports injury is valuable when navigating a case involving an injured athlete and alleged negligence as a possible contributing factor. 
At Cardinal LifeCare, we provide a range of services that can be vital to ensure the patient is matched with the necessary therapies, assistive devices, long-term care and other support needed to achieve the highest possible quality of life following a serious sports injury. Our team of qualified healthcare experts provides objective, evidence-based nursing care plans, medical cost projections, expert witness services and other key resources to strengthen personal injury cases. Read on or call us at 724-487-0519 to learn more about cases in which making use of these services can be instrumental.
What Constitutes a Catastrophic Sports Injury?
Generally speaking, a catastrophic injury is defined as a serious injury that leads to significant temporary or permanent functional disability or, in extreme cases, fatality. Examples may include:
Traumatic brain injuries, such as

concussions

;

Head and neck injuries;

Brain bleeds;

Skull fractures;

Spinal cord injuries;

Severe bone fractures;

Internal organ injuries;

Sudden cardiac arrest; and 

Heat stroke.
As for what constitutes a catastrophic sports injury, any of these examples may apply, especially in high-risk sports such as football, soccer, rugby, lacrosse, hockey and cheerleading. Whether catastrophic injury happens in high school sports or a professional league, working with a certified life care planner, medical expert witness or both can be highly beneficial to establish and explain the implications of the injury for the patient's future. 
After performing extensive research, these professionals can help bring clarity to the courtroom by answering critical questions about the claimant's care requirements, the extent of their injuries, how negligence contributed (citing clear evidence), how they are likely to be impacted long term and more. 
Leverage Cardinal LifeCare's Range of Case-Benefitting Services
Sports injuries can vary greatly in severity. While some resolve in a short timeframe and leave little or no lasting impacts, more serious ones have the potential to change the affected athlete's life. In cases where complex healthcare intervention is needed, Cardinal LifeCare Consulting is a trusted ally providing services to help make sense of the patient's care needs and ensure they get the proper treatment they deserve. If you are an attorney working on a case involving an injured athlete, reach out to us at 724-487-0519 to learn more about our life care planning and expert witness services.