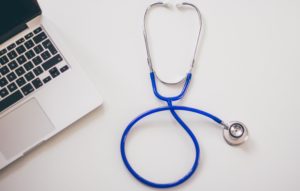 The cost of treatment, pain management, and rehabilitation can add up quickly in the aftermath of a severe injury. A life care plan can help shed light on both current and future expenses for the patient providing an in-depth overview of a patient's medical needs. In this article, we explore what factors a certified life care planner will consider when creating this document.
If you're an attorney working on a medical malpractice or personal injury case, turn to Cardinal LifeCare for assistance. We create evidence-based life care plans and can connect you to medical specialists with experience serving as expert witnesses. Contact us today at 724-487-0519 to speak with one our certified life care planners.
What Is a Life Care Plan?
A life care plan is a document outlining a patient's medical needs and the associated costs. This outline is based on a comprehensive assessment of the patient's medical records, case studies and research, data analysis, and applicable standards of care.
Life care plans can serve as valuable evidence to prove damages in a personal injury or medical malpractice case. As a result, it's important to consult an expert with current professional licensure and appropriate qualifications. Cardinal LifeCare Consulting is a member of the National Alliance of Certified Legal Nurse Consultants, the American Association of Nurse Life Care Planners, and the American Association of Legal Nurse Consultants. We will develop an objective, evidence-based life care plan that could prove to be a vital asset during litigation or negotiations with insurers. 
What Should a Life Care Plan Include?
The specific elements of a life care plan will vary depending on the patient's condition and/or injuries. Typically, a life care plan will include:
Dates of treatment implementation and suspension;

Names of healthcare professionals making the recommendations;

Modalities to improve mobility;

Diagnostic testing;

Medications;

Necessary medical treatments and modalities;

Therapeutic modalities;

Orthotic or prosthetic needs;

Orthopedic needs;

Home modifications and home care; and

Leisure equipment.
Besides life care planning, our legal nurse consultants can also assist by finding an appropriate expert witness for your case. Our vast network of expert witnesses includes specialists across a range of medical fields, from nurse anesthetists to plastic surgeons to oncologists. 
Speak to a Certified Life Care Planner Today
Whether you need a life care plan for your patient, want to schedule an independent medical examination, or you're searching for a qualified expert witness, the team at Cardinal LifeCare Consulting is here to assist you with your case. Contact 724-487-0519 today to learn more.