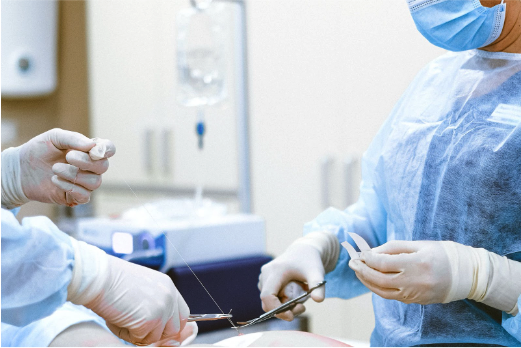 Surgery can save or improve a patient's life in many situations. Unfortunately, they can also lead to complications, sometimes as a result of an error on the part of an involved surgeon or medical professional. In such cases, a surgical error life care plan can help to establish the impacts on the patient and assign a monetary value to the cost of the care they will need over time as a result.
If you are an attorney working on a case involving a patient who alleges that they were the victim of a surgical mistake or another type of medical negligence, Cardinal LifeCare can connect you with an informed medical professional with knowledge and training relevant to the case. Call us at 724-487-0519 or continue reading to learn more about how our life care planning services can be a key case-supporting asset.
The Purpose of a Surgical Error Life Care Plan
While the level of invasiveness will depend on the particular procedure being performed, operative care often comes with risk of infection and other complications. Surgeons have a duty to uphold a certain standard of care, meaning they must show competence and take steps to minimize the chance of negative patient outcomes.
Sadly, oversights during surgery are far from rare, with common examples including:
Incorrect procedure being performed;
Wrong dose of anesthesia being administered; and
Medical instruments or other objects being left at the surgical site.
Any of these errors can have serious implications for a patient, their well-being and their quality of life going forward. A surgical error life care plan will outline the expected impacts in full detail, such that the patient's needs may be fully acknowledged and met.
In this document, both medical and nonmedical needs they individual may have as a result of the surgical error will be included, along with associated costs. The plan may reference patient medical records, applicable care standards, research, analyzed data and other pertinent resources. In turn, it may serve as valuable evidence during trial or settlement negotiations.
Partner with Our Experts
On the topic of surgical errors, it's important to note that experiencing complications does not always mean the healthcare provider was negligent in their care. In order to show that negligence directly caused complications for the patient, a legal team will need to prove that the surgeon failed to meet the standard of care.
With an extensive network of qualified medical professionals in various disciplines, Cardinal LifeCare can provide the expert witness and life care planning services needed to support and strengthen your case. To learn more, get in touch at 724-487-0519.