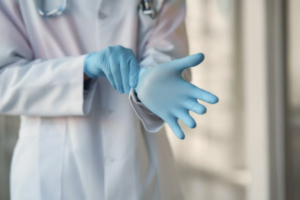 In the world of medicine, sentinel events are scenarios in which a mistake or oversight on the part of a healthcare professional leads to significant patient harm or death. Why do such events continue to occur in the modern day, even with rigorous patient safety protocols in place? The Joint Commission, the nation's largest healthcare accreditation organization, recently sought to answer this question by examining the most common types of medical errors in the first half of 2020.
The Most Common Types of Medical Errors in 2020, According to the Joint Commission
According to research conducted by the Joint Commission, the following types of medical errors were among the most frequently reported sentinel events during the first six months of 2020:
Patient falls
Wrong-site surgery
Retention of foreign objects at the site of surgery
Delay in treatment
Medication management mistakes
Suicide
Previous research done by the Joint Commission has established that the major causes of medical errors include human errors, communication errors and assessment errors, among numerous other categories. Furthermore, investigation has revealed that sentinel events – such as the ones listed above – commonly occur due to a healthcare provider's failure to adhere to standard patient safety procedures.
When seeking to understand why various medical errors occur, experts consult the Root Cause Analysis (RCA), a report which identifies the specific conditions and events from which medical mistakes stem. The rationale behind the RCA is that by analyzing the circumstances which precede sentinel events, we can gain a better understanding of why these mishaps occur and take steps to prevent them in the future.
Litigation Following a Sentinel Event: Why First-Hand Experience is Vital
Should a sentinel event result in a lawsuit, it is imperative for those involved in litigation to understand the intricacies of medical errors. Thus, possessing first-hand experience in the healthcare field is crucial to equip a litigator with the perspective needed to skillfully evaluate all relevant details and identify all possible contributing factors.
Depend On the Legal Medical Experts at Cardinal LifeCare Consulting
At Cardinal LifeCare Consulting, our legal medical experts have firsthand experience in the healthcare field, as well as in-depth familiarity with legal proceedings concerning preventable medical errors. Using our specialized knowledge and expertise, we provide medical expert witness services to support litigation. Our credible professionals can also create detailed, evidence-based life care plans to help ensure individuals facing catastrophic injury receive the care they need following a medical mistake. To find out more about our services and qualifications, contact our office at 724-487-0519.