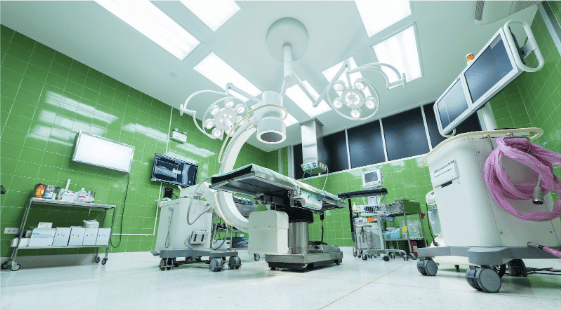 When a patient undergoes any type of surgery, they put their health in the hands of the surgeon, nurses and any other medical staff assisting with the procedure. If complications or errors occur before, during or after surgery, resulting issues for the patient may potentially be traced back to negligence or malpractice on the part of an involved healthcare provider. When a patient or their family believes this may be the case, the lawyers representing them may consult an operating room nurse expert witness to help them assess the details of the case.
At Cardinal LifeCare Consulting, we connect attorneys with licensed legal nursing consultants with a range of specialized knowledge and experience, including in operating room settings. Continue reading to learn more about how our professionals assist with cases involving allegations of medical malpractice or negligence, or get in touch with us at 724-487-0519.
Locate a Reliable Operating Room Nurse Expert Witness Through Cardinal LifeCare
Nurses working in an operating room may perform duties such as preparing a patient for surgery, assisting the surgeon in managing/stabilizing the patient throughout the procedure and providing post-operative care to the patient. To succeed in this context, a nursing professional must have extensive training and be highly attentive and detail oriented. 
This background experience will also equip them with the necessary knowledge and expertise to testify on whether other medical providers in the field adhered to standards of care in a specific case.
When an allegation arises that patient harm stemmed from an oversight in the course of surgery, an operating room nurse expert witness may be asked to provide their professional, impartial evaluation of:
The safeness of medical equipment and instrument usage;

The documentation of the procedure;

The appropriateness of anesthesia administration & medication dosage;

The suitability of interventions provided by the involved medical staff; and

The overall quality of care the patient received, before, during and after surgery.
These matters may be investigated in order to prove or disprove a claim that a patient suffered harm as a direct result of failure to meet the acceptable standard of care by a healthcare provider involved in their surgery. Examples of common surgical errors include instruments left at the surgical site and incorrect anesthesia/medication dosage.
Leading Life Care Planning & Expert Witness Services for Law Firms Nationwide
Even seemingly minor mistakes made in the operating room can have major consequences for patients undergoing surgery, prompting many to take legal action in hopes of recovering damages. For attorneys working on cases involving possible medical negligence or malpractice, Cardinal LifeCare offers a network of reliable expert witnesses with the right credentials. 
We also provide life care planning services for patients requiring long-term support for an injury or illness. Call us at 724-487-0519 to inquire about how our experts may assist with a particular case you are working on.