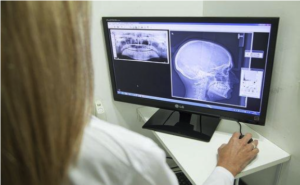 If you're an attorney representing a client who sustained a catastrophic injury, a life care plan can help attain the nursing care services that your client will need to achieve optimal recovery. An objective and evidence-based life care plan can be valuable evidence during litigation and when negotiating with insurance companies. So, whether you're dealing with a lumbar fusion procedure or the effects of concussions on athletes, it's important that you do your research to make sure you hire the best life care planning expert for your needs.
Specifically, you should ask the following questions when vetting a life care planning consultant:
Have you created life care plans for patients with the same condition and needs as my client?

Can I see life care plans you have developed in the past?

Can you describe your methodology for creating life care plans?
At Cardinal LifeCare Consulting, we use evidence-based practice guidelines, medical records, and recommendations from medical specialists to create objective life care plans that serve as valuable evidence during litigation and when negotiating with insurance companies. If you have questions about our methodology or to discuss your life care planning needs, call 724-487-0519.
3 Questions to Ask When Hiring a Life Care Planning Expert
1. Have You Created Life Care Plans for Patients with the Same Condition as My Client?
A catastrophic injury can present a wide range of physical and psychological symptoms, so there's no such thing as a one-size-fits-all life care plan that works for every patient. Depending on your client's specific condition, there are all sorts of medical specialists who may need to take part in the creation of the life care plan—from neurologists to nutritionists to pharmacologists.
One of the easiest ways to find out if a consultant has access to the right specialists and the knowledge to create your life care plan is to view a plan they created for a patient with the same condition as your client.
2. Can I See Life Care Plans You Have Developed in the Past?
Ask for a life care plan created by the consultant for a patient with the same condition as your client. Be sure to review the plan to confirm it is objective, evidence based, and has appropriate details related to:
The patient's required medical evaluations;

Modalities to improve mobility;

Therapeutic modalities;

Home modifications;

Home care needs;

Prosthetic or orthotic needs;

Projections for future medical care;

Medications;

Recreational or leisure equipment; and

Transportation needs.
3. Can You Describe Your Methodology for Creating Life Care Plans?
As previously stated, there's no one-size-fits-all approach to creating a life care plan. The consultant you hire should explain exactly how he or she will develop a plan that is customized for the needs of your client. The consultant should explain the specific medical practice guidelines that will be used to create the plan, as well as the specific medical specialists who will take part in the plan's development.
If you would like to discuss your needs with a life care planning expert, contact Cardinal LifeCare Consulting today at 724-487-0519.