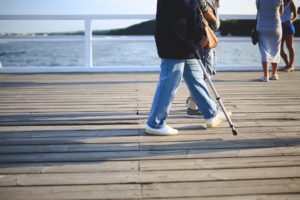 The cost of rehabilitation, medication, diagnostic imaging, and other medical needs can add up quickly after a serious injury. It is often necessary for victims of medical malpractice, car wrecks, and other accidents to file personal injury claims to recover the compensation they need to move on with life. Attorneys in these cases often rely on life care plans and medical expert witness testimony to prove the value of damages. In this blog, we'll explain the life care plan definition and the factors that should be included in a life care plan.
If you're an attorney who is representing a client who suffered a catastrophic injury or illness, contact Cardinal LifeCare. We develop comprehensive, evidence-based life care plans, and we have an extensive network of healthcare specialists who have experience serving as expert witnesses. Call us today at 724-487-0519 to learn more.
Life Care Plan Definition
A life care plan is a document that outlines a patient's current and future medical needs along with associated costs. Life care plans are based on a comprehensive evaluation of the patient, standards of care, research, and data analysis.
If your client needs a life care plan, it is important that you consult a well-respected expert who has the appropriate educational requirements and current professional licensure. Cardinal LifeCare is a member of the American Association of Legal Nurse Consultants, the American Association of Nurse Life Care Planners, and the National Alliance of Certified Legal Nurse Consultants. We develop evidence-based life care plans that serve as valuable evidence during litigation and when negotiating with insurance companies.
Important Elements of a Life Care Plan
Each life care plan must be customized to the specific patient and condition. Common elements in life care plans include:
Necessary medical treatments and modalities;
Dates of treatment implementation and suspension;
Names of healthcare professionals making the recommendations;
Diagnostic testing;
Medications;
Therapeutic modalities;
Modalities to improve mobility;
Orthotic or prosthetic needs;
Orthopedic needs;
Leisure equipment; and
Home modifications and home care.
Contact Cardinal LifeCare Today to Learn More!
If you need a life care plan, independent medical examination, or expert medical witness, contact Cardinal LifeCare today. Call 724-487-0519 to speak with a member of our team.
OBJECTIVE. RELIABLE. ACCOUNTABLE.