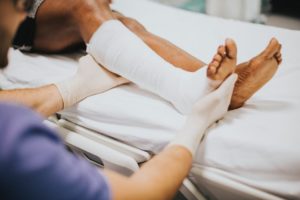 Certain medical conditions can be difficult to diagnose, with symptoms taking doctors on a detour before they arrive at the right answer. Unfortunately for the patient, a misdiagnosis can delay treatment and lead to further complications. In this article, we'll explore the most commonly misdiagnosed conditions and how these errors can affect patients.
At Cardinal LifeCare Consulting, we provide expert witness services and comprehensive life care planning to medical malpractice attorneys. If you're a lawyer involved in a misdiagnosis lawsuit, you can rely on our consultants to use evidence-based practice guidelines, recommendations from medical specialists, and medical records to establish actionable goals for your client, determine which treatments and nursing care services are necessary, and prove that those services are essential to help your client attain maximum medical improvement. Call 724-487-0519 to find out more.
Let's take a look at the most commonly misdiagnosed conditions at hospitals:
1. Heart Attacks
Heart attacks strike in an instant and are often fatal for the victim. But the warning signs of a cardiac episode can be mistaken for the symptoms of more common issues such as heartburn or panic attacks.
2. Cancer
During the early stages, many forms of cancer can be difficult to detect. According to a study published in the Journal of Clinical Oncology, cancer is misdiagnosed around 28 percent of the time, with some types of the illness slipping under the radar during 44 percent of hospital visits. These misdiagnoses can result from negligence on behalf of the doctor or facility. It's also possible for cancer to show symptoms that are easily confused with other conditions.
3. Celiac Disease
Patients suffering from celiac disease have a strong allergic reaction to foods containing gluten. Symptoms include abdominal pain, diarrhea, constipation, headaches, depression, and joint pain. Because these symptoms are caused by a variety of illnesses, misdiagnosing celiac disease is common.
Life Care Planning & Expert Witness Services for Medical Malpractice Attorneys
If you're working on a medical malpractice case involving a misdiagnosis, the legal nurse consultants at Cardinal LifeCare Consulting are here to help. Call us today at 724-487-0519 to speak to one of our life care planners.