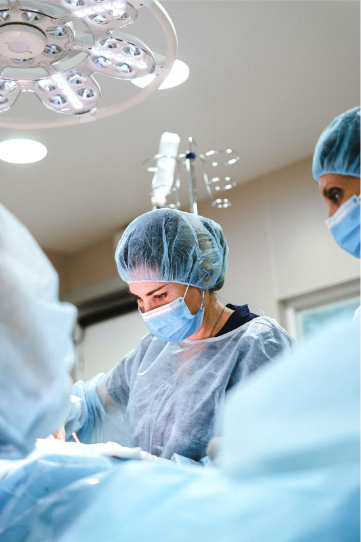 In the course of treating an injury or performing a surgical procedure, proper wound care is crucial to prevent infection and optimize recovery time and outcomes. If the quality of wound care provided by a medical professional is called into question, a wound care nurse expert witness may be called upon to offer their informed opinion on the case. 
If you are an attorney working on a case involving allegations of medical malpractice or negligence relating to wound treatment, our knowledgeable consultants can help you connect with the right experts to support the case. Cardinal LifeCare recommends impartial expert witnesses who are esteemed leaders in their fields to perform research, write reports and testify on either side of litigation. To learn more, read on or call us at 724-487-0519. 
Finding a Qualified Wound Care Nurse Expert Witness
When seeking to prove or disprove a claim of failure on the part of a medical professional to skillfully and carefully treat an individual's wounds, partnering with a wound care nurse expert witness can be invaluable. A professional qualified to serve in this role may have experience in various settings where wound care is applicable, including:
Ambulatory surgical centers;

Nursing homes;

Assisted living centers;

Operating rooms;

Etc.
Drawing on their rigorous training and expertise, an expert witness in this area of medicine may support a case by providing:
A thorough examination of case details and patient records;

A report detailing whether standards of care were followed or whether deviations occurred;

Research on similar case outcomes; and

Evidence-based testimony during deposition, trial or settlement negotiations.
Together, these services can be highly effective in demonstrating whether or not there is sufficient evidence to back up a claim of malpractice or negligence stemming from wound management administered by a healthcare provider. 
Engage Our Case-Winning Services Anywhere in the U.S.
If you are seeking the specialized services of legal nurse consultants or medical expert witnesses, look no further than Cardinal LifeCare for thoroughly screened and certified professionals to assist with your case. From locating expert witnesses in a wide variety of medical disciplines to providing objective, well-researched life care plans, we help law firms across the nation in numerous ways. For more information on how we can aid your legal team with a specific case, reach out to us at 724-487-0519.