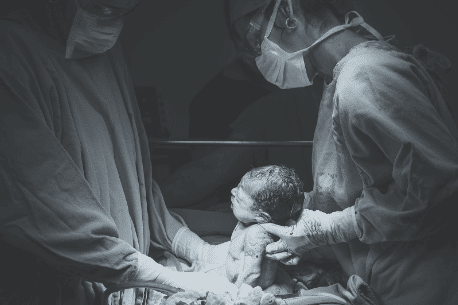 Labor and delivery nurses are medically trained to help throughout the childbirth process, monitoring the mom and baby during and after birth as well as assisting the attending physicians. If oversights occur during these critical hours, serious consequences for the mother and/or the child may result. In a legal case involving alleged negligence or malpractice during the labor/birth or post-birth phase, a labor and delivery nurse expert witness may be called upon to give their expert, objective testimony on whether deviation from duty of care occurred.
For such cases, Cardinal LifeCare Consulting connects attorneys with licensed legal nurses who are qualified to act as medical expert witnesses on matters regarding labor and delivery. To learn more about the value of partnering with a nurse expert witness, continue reading or call us at 724-487-0519. 
When to Consult a Labor and Delivery Nurse Expert Witness
During and after childbirth, labor and delivery nurses are tasked with monitoring for irregularities or problems with the infant's heart rate and oxygen saturation level, tracking the mother's cervical dilation rate, recording the strength of contractions and taking other vital measurements to enable a smooth delivery and maintain the health and well-being of the mother and child. In this fast-paced environment, nurses must be attuned to details and be able to quickly and skillfully detect, interpret and respond to signs that intervention may be needed. For example, medication or emergency procedures may be required to manage complications or abnormalities during childbirth.
In the labor and delivery room, even seemingly minor mistakes or delays can result in catastrophic consequences for the mother and/or the infant. If it is alleged that a nursing professional failed to fulfill with competence the duties they could reasonably be expected to perform before, during or after the birth, a labor and delivery expert witness may be consulted to review the case. 
Drawing on their expertise in the field, details from the case at hand and relevant research, this type of medical expert witness is qualified to write reports and testify on matters pertaining to:
Operating room procedures for cesarean deliveries;

Administration of medication (timing and dosage);

Complications during labor;

Abnormalities and whether they were identified; and

Timing and appropriateness of interventions, among other aspects of labor and delivery.
By providing an impartial, experience-backed assessment and opinion on whether harm to the mother and/or baby can be directly linked to negligence or malpractice, a labor and delivery nurse expert witness can help to bring an informed clinical perspective into the courtroom.
Find Reputable Nurse Expert Witness Services Anywhere in the US
When labor and delivery nurses fall short of their responsibility to monitor for and manage unforeseen circumstances as well as routine aspects of the childbirth process, it can have serious, life-changing outcomes. Cardinal LifeCare Consulting provides a network of verified medical expert witnesses who can testify in cases where a healthcare provider's competence and performance have been called into question. 
While we are based in the Pittsburgh, PA area, our experts are available to consult on cases nationwide. To discuss a case you are working on and learn how our experienced professionals may be able to assist, reach out to us at 724-487-0519.