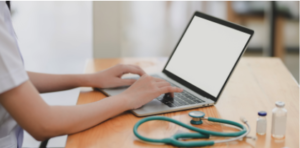 Victims of life-changing injuries or medical malpractice typically require long-term medical care. When an individual is faced with a catastrophic injury or chronic illness, thorough life care planning is a crucial step to ensure they receive the proper care. A qualified nurse life care planner will take the patient's unique needs, limitations and goals into consideration to formulate a customized roadmap for their current and future medical care.
At Cardinal LifeCare Consulting, we connect personal injury & medical malpractice attorneys with licensed registered nurses who possess the expertise needed to create detailed, evidence-based life care plans. Keep reading to learn what to expect when consulting a nurse life care planner. Or, call us at 724-487-0519 to find out how we can assist with your case.
What to Expect When Working With a Nurse Life Care Planner
For any situation in which long-term management is expected to be required for a complex health issue, the assistance of a nurse case manager will be incredibly valuable. Not only can a nurse life care planner help a patient achieve the highest quality of life; their skillful evaluation can also be used as instrumental evidence in litigation or insurance negotiations.
In order to formulate an individualized, clinically based life care plan that thoroughly accounts for the patient's medical and non-medical needs, a nurse consultant will:
Assess the patient's medical records
Work closely with the patient & their family to determine care needs & goals for rehabilitation
Perform exhaustive medical research to determine the type & level of care needed
Review standards of care applicable to the specific case
Consult with relevant medical experts
By creating a carefully evaluated medical summary which outlines the patient's needs in detail, a nurse life care consultant will help to ensure the individual gets the care they require to live life to the fullest.
Speak with an Experienced Life Care Planner
At Cardinal LifeCare Consulting, our certified nurse consultants are known to provide credible, evidence-based life care planning services. If you are an attorney involved in a medical malpractice or personal injury lawsuit, our nurse case managers can offer valuable insight to help you achieve the best results for your client. Contact us at 724-487-0519 to be connected with a life care planning specialist.