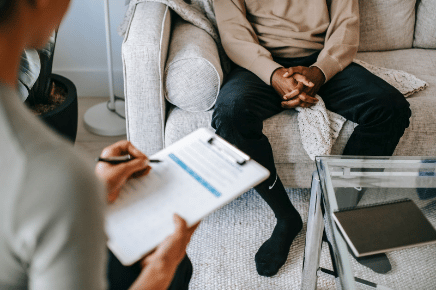 When catastrophic injury or illness strikes, the affected individual or their family may choose to take legal action if they believe that another party's negligence was a contributing factor.  What is a medical case manager, and how might the assistance of this professional be of value in a personal injury case? This article will give an overview of a medical case manager's role and the benefits of consulting one when a claimant is navigating a condition requiring complex healthcare intervention.
For lawyers working on either side of a personal injury case, Cardinal LifeCare Consulting provides trusted medical case management services. Read on to learn more, or call us at 724-487-0519 to inquire about how our professionals may assist with a particular case.
What Is a Medical Case Manager?
From the moment a case commences and throughout an individual's recovery process, a medical case manager can be instrumental in advocating for the patient's needs and giving grounds for the type & level of care they need over time as a result of their injury/illness.
To help ensure that the patient receives the necessary care to facilitate their rehabilitation, a medical case manager will be available to coordinate care as needed, working closely with both the patient and their medical providers.
At Cardinal LifeCare, we provide a network of dedicated, knowledgeable licensed nursing professionals who are qualified to serve as medical case managers. Our comprehensive range of injury case management services includes:
Life care plan development

– Our experts can evaluate a claimant's condition and create an objective, evidence-based plan laying out recommended treatment strategies and associated costs, plus help set goals for their recovery.

Staying in touch with healthcare providers

– To help the patient stay on track and optimize their rehabilitation, our medical case managers will communicate with their physicians and other healthcare specialists to verify that proper treatment is being administered and monitor their progress.

Coordinating the patient's return to work

– If/when a patient is ready to go back to work, our medical case managers can help arrange for their return and support them through the process. They can also advise on reinjury prevention and steps to keep the patient safe, as well as assist in the event of a return-to-work dispute. 
Hopefully this list of duties a medical case manager might provide has given you insight into what is a medical case manager and how they can help an injured or ill party attain optimal recovery.
Leverage the Expertise of Cardinal LifeCare's Consultants
Bringing extensive clinical experience and knowledge of how to navigate injury and illness cases in an efficient, cost-effective and patient-centered manner, the medical case managers at Cardinal LifeCare are relied on by law firms nationwide. To connect with a reputable medical case manager with specialized medical litigation experience, reach out to us at 724-487-0519.