Throughout pregnancy, regular screening tests are essential to detect any concerning abnormalities in the baby's development, size or proportions. Failure on the part of healthcare professionals to order the appropriate tests, skillfully interpret the results and accurately diagnose any irregularities can increase the risk of a birth injury or defect. In this article, we'll go into further detail on what causes birth injuries and when there may be grounds for a medical malpractice/negligence claim.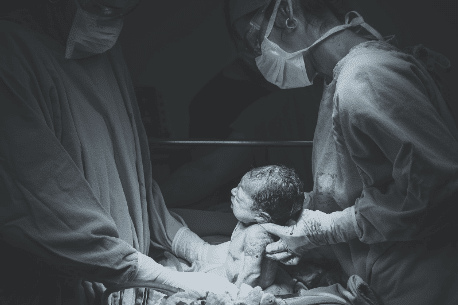 At Cardinal LifeCare Consulting, we partner with attorneys working on cases involving birth defects or injuries allegedly stemming from the oversight of a medical professional in the course of pregnancy, during labor/delivery or after childbirth. We provide trusted life care planning and medical expert witness services for these sorts of cases, connecting legal teams across the U.S. with knowledgeable, impartial specialists in various medical disciplines. For more information, you can reach us at 724-487-0519.
What Causes Birth Injuries?
As referenced above, a doctor failing to provide the level of care expected from a qualified, competent professional can have drastic consequences for an infant. When issues are not identified and addressed as early on as possible, it can result in damage which may heighten the risk of complications at birth or later on, such as the child developing cerebral palsy.
Examples of oversights during labor and delivery which may be linked to birth injury or potentially related impacts like cerebral palsy include:
Anesthesia dosage/administration errors;

Improper usage of medical devices or instruments during childbirth;

Failure to identify and treat a maternal infection, which can cause brain damage in the infant;

Failure to diagnose and treat a case of severe infant jaundice, which may also lead to brain damage;

Failure to consistently monitor infant heart rate and oxygen levels;

Failure to properly deliver oxygen to the infant as needed during childbirth;

Failure to detect the need for an emergency C-section and promptly perform the procedure to prevent infant brain damage; and

Failure to detect and treat complications with the placenta or umbilical cord.
Any of the above can significantly increase the chance of an infant sustaining damage which may affect them for life. Thus, these largely preventable errors are commonly associated with medical malpractice and negligence claims. 
Leverage Cardinal LifeCare's Network of Reliable Medical Legal Consultants
If it is alleged that a healthcare provider did not deliver sufficiently skillful and attentive medical care and harm to an infant resulted, a medical expert witness can investigate the case and provide impartial, experience-backed testimony on whether the claim is valid. Presented during litigation or settlement negotiations, this expert testimony can be key in proving (or disproving) an allegation of medical malpractice/negligence.
To locate a reputable medical expert witness or life care planner with expertise relevant to a case you are working on, call Cardinal LifeCare at 724-487-0519.