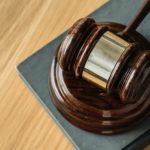 When an individual is affected by a life-changing injury or disability, it may be difficult or impossible for them to return to work – for a certain length of time or indefinitely. This is a primary reason why an injured party might demand compensation for lost wages following a devastating accident. When a personal injury claim is filed, a vocational rehabilitation specialist is often called upon to evaluate the injured party's capacity to be gainfully employed in light of their individual situation.
To assist attorneys working on cases involving an injured or disabled party, Cardinal LifeCare Consulting draws on a network of vocational rehabilitation specialists and expert witnesses. These individuals possess unparalleled knowledge in the areas of vocational aptitude, earning capacity and rehabilitation, allowing them to objectively and skillfully connect medical evidence with economic and disability reports. To learn more about how we may assist with your case, contact us at 724-487-0519.
When Might It Be Useful to Hire a Vocational Rehabilitation Specialist?
In any case where an individual alleges that they are unable to make a livelihood due to physical or mental impairments, disabilities or other consequences of an incident, the services of a vocational rehabilitation expert can be highly valuable. For example, this specialist may provide support for the following case types:
Workers compensation;
Product liability;
Medical malpractice;
Personal injury; and
Wrongful termination lawsuits
In addition to evaluating an individual's ability to perform a certain job, a vocational rehabilitation expert is also qualified to recommend occupations which may be a better fit, if applicable. They may also suggest vocational retraining, or the use of special equipment to accommodate an individual's needs in a specific employment setting.
Partner with a Vocational Expert from Cardinal LifeCare
When working on a personal injury or disability case, an attorney may choose to consult a vocational rehabilitation specialist to determine how their client's ability to earn money is affected and, in turn, to substantiate the amount of compensation being demanded. A vocational expert might also be called on to challenge an opposing vocational expert's testimony.
For any scenario in which the guidance & assistance of a vocational specialist or expert witness is needed, law firms across the nation rely on Cardinal LifeCare for unmatched expertise, objectivity and attention to detail. In addition to vocational evaluations and related services, we also provide comprehensive, evidence-based life care plans. To arrange a consultation with a specialist who is uniquely qualified to assist with your case, call us today at 724-487-0519.