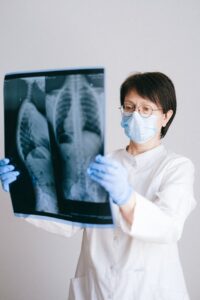 Legal nurse consultant companies connect legal professionals with qualified licensed registered nurses who specialize in performing medical research, interpretation and analysis. For attorneys involved in a medical malpractice or personal injury lawsuit, partnering with a legal nurse consultant can be a major asset throughout the litigation or settlement negotiation process.
Ranked among the most experienced and trustworthy legal nurse consultant companies in the nation, Cardinal LifeCare Consulting offers a network of professionals who create detailed, evidence-based life care plans & life care plan critiques. We also offer expert witness services, medical case management and more. To speak with a member of our team about how we may assist with your case, contact us at 724-487-0519.
How Legal Nurse Consultant Companies Help with Various Types of Litigation
For attorneys working on a case involving an alleged instance of medical negligence or malpractice, consulting a relevant medical expert can be extremely useful. A legal nurse consultant has the skills needed to thoroughly review the case details and identify any breaches of duty or standard of care.
This medically trained professional is also qualified to assess and project how injuries resulting from alleged malpractice will affect the individual who sustained them. In these ways and others, drawing on the services of a legal nurse consultant can help establish a firm basis for a medical malpractice claim.
At Cardinal LifeCare, our team provides a full range of malpractice nurse consulting services, including:
Multidisciplinary liability assessment;
Merit screening;
Expert witness location and screening;
Assistance with interrogatory questioning;
Interpreting and applying medical standards of care;
Identifying missing medical records or tampering;
And many other valuable services
Medical malpractice isn't the only type of litigation which warrants the need for specialized assistance from a legal nurse consultant. Exhaustive case review and analysis by a licensed RN are also indispensable in personal injury lawsuits and product liability/pharmaceutical litigation.
Count On Cardinal LifeCare to Provide Comprehensive Nurse Consulting Services
If you're an attorney involved in a medical malpractice or personal injury lawsuit, the legal nurse consultants at Cardinal LifeCare Consulting are highly qualified to assist with your case. Law firms across the nation choose us due to our unmatched expertise, professionalism and commitment to saving our clients time and expense. To get started with one of our licensed legal nurse consultants, reach out to us at 724-487-0519 today.