From pain management to regular treatments, seniors often require 24-hour care. A geriatric care manager is a professional who will step in to coordinate every aspect of the patient's recovery, including managing stress levels and addressing emotional concerns. If you're an attorney working on a case involving a senior patient, read on to find out how a private geriatric care manager can assist in your case.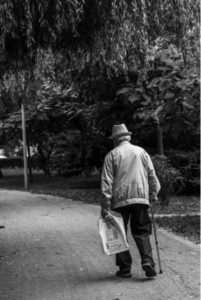 At Cardinal LifeCare Consulting, we have access to a vast network of medical specialists, including licensed nurses, oncologists, orthopedic surgeons, and others. We also develop evidence-based life care plans designed to provide an overview of a patient's current and future medical needs. If you would like to find out more about our methodology, contact us today at 724-487-0519.
What Is a Private Geriatric Care Manager?
Typically, he or she is a licensed nurse who specializes in geriatrics and works closely with a patient and his or her family to identify their healthcare needs and find ways to make sure these needs are met. A private geriatric care manager may:
Assist with healthcare planning

Visit the patient's home and recommend home modifications; 

Create short- and long-term nursing care plans for the patient;

Identify whether the patient requires in-home

elder care

;

Coordinate medical services for the patient; and

Work with the patient to address emotional concerns as they arise.
Geriatric care managers charge by the hour, but their insight can be invaluable to both the patient and attorneys. Through developing a close relationship with the patient and assessing his or her healthcare needs, the geriatric care manager can develop a comprehensive nursing care plan outlining the patient's current and future medical needs and the costs thereof. 
Questions to Ask Before Hiring a Private Geriatric Care Manager
As an attorney, when searching for a geriatric care manager, it's important to find an individual who is experienced, qualified, and familiar with court proceedings and insurance negotiations. If you're interviewing a care manager, you should ask these questions:
How long have you been a geriatric care manager?

Are you available for emergencies?

Are you a licensed nurse? 

Can I see your references?
At Cardinal LifeCare Consulting, our network of medical specialists includes geriatric care managers with extensive experience in the field. With us, you'll have access to a licensed nurse with the right qualifications. We are a member of both the American Association of Legal Nurse Consultants and the National Alliance of Certified Legal Nurse Consultants.
Contact Us Today to Speak to a Private Geriatric Care Manager
If you're attorney involved in a case involving an elder, the team at Cardinal LifeCare Consulting can connect you with a private geriatric care manager. Besides creating a nursing care plan for the patient, a geriatric care manager can also serve as an expert witness in court or negotiations with insurers. Call 724-487-0519 to find out more about our nurse care planning services.