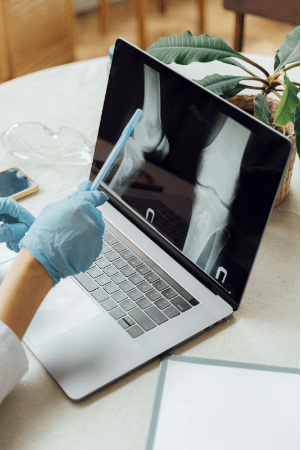 Surgical procedures of all kinds require a high level of skill, training and attention among surgeons and supporting nursing staff in order to prevent complications and potentially life-altering mistakes. If a patient suffers harm during surgery and believes that negligence may be to blame, they may choose to take legal action against the surgeon or other involved healthcare providers. In such a case, a surgical nurse expert witness may be consulted by the claimant's legal team to help confirm or deny whether their allegation can be supported by evidence and classified as medical negligence/malpractice.
At Cardinal LifeCare Consulting, we retain a team of licensed legal nurse consultants with extensive knowledge and expertise pertaining to proper surgical procedures and applicable standards of care. Our professionals are highly qualified to assess the care administered to a patient before, during and after surgery and to testify regarding whether duty of care breaches occurred. To learn more about the services we offer to law firms nationwide, call us at 724-487-0519. 
Surgical Nurse Expert Witness Services: When Are They Used?
On either side of a case, you can count on Cardinal LifeCare-sourced surgical nurse expert witnesses to remain impartial when reviewing the details of a case, performing relevant research and delivering their expert explanation of whether a healthcare provider can be held liable by law for harm to a patient. 
Our multidisciplinary network of nurses, physicians and other medical specialists provides crucial insight for an array of possible operating room procedures and scenarios, including:
Trauma surgeries;

Neurosurgeries;

Spinal surgeries;

Orthopedic surgeries;

Wrong site surgeries;

Objects left at the surgical site; 

Improper anesthesia/medication dosage; and 

Other

surgical errors

/oversights.
Depending on the particular case, these professionals may be called upon to share their findings during a deposition, settlement negotiations or trial. Their testimony can be crucial in establishing the elements needed to prove or disprove a claim of medical malpractice or negligence (citing details in the case at hand), plus in educating the jury as to what constitutes a medical standard of care breach.
Connect with a Reliable Nurse Expert Witness via Cardinal LifeCare
At Cardinal LifeCare, we pair attorneys with highly credentialed nursing professionals who are qualified to serve as expert witnesses in cases involving alleged medical negligence or malpractice. For more information on these services as well as on our objective, evidence-based life care planning services, reach out to us at 724-487-0519 today.