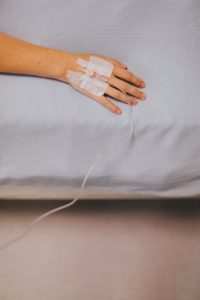 Many women seeking a permanent form of birth control opt for tubal ligation surgery. However, this invasive operation carries a high risk of damage to the vessels connected to the ovaries, leading to severe and potentially life-threatening complications. If you're an attorney involved in a post tubal ligation syndrome lawsuit, the legal nurse consultants at Cardinal LifeCare Consulting can assist by providing life care planning and expert witness services.
Our specialists will review the facts of your case, assess your patient's medical records, evaluate relevant medical literature, determine applicable standards of care, and create an objective life care plan to use during litigation and settlement negotiations. Call us today at 724-487-0519 to find out more.
Post Tubal Ligation Syndrome: Symptoms and Tests
When conducting tubal ligation surgery, healthcare providers must take steps to ensure the veins and capillaries supplying blood to the ovaries are not harmed. Damage to these vessels can result in a marked decrease in progesterone and estrogen hormone levels in the body. These hormones play an essential role in the menstrual cycle, bone formation, blood clotting, and other bodily functions.
Some signs that these vessels are damaged can include:
Mood swings
Short bouts of rapid heart rate
Hot flashes and/or cold flashes
Night sweats
Irregular periods
Fatigue
Ectopic pregnancy
Loss of libido
Hair loss
Dizziness
Pelvic pain
Gum problems
Many symptoms of post tubal ligation syndrome are often misdiagnosed as the beginning stages of menopause. Conducting a thorough hormone test is the only way to detect this hormonal imbalance. It is essential that patients receive prompt treatment for this condition as research has uncovered links between post tubal ligation syndrome and an increased risk of developing heart disease, endometriosis, decreased lactating ability, and other conditions and complications.
Contact Cardinal LifeCare Today to Learn More
If you're an attorney working on a post tubal ligation syndrome lawsuit, you could benefit from our life care planning and expert witness services. We will use medical records, recommendations from medical specialists, and evidence-based guidelines to establish actionable goals for the patient, determine essential nursing care services, and prove these services will be instrumental to your client's ability to attain optimal recovery. Call 724-487-0519 today get started.