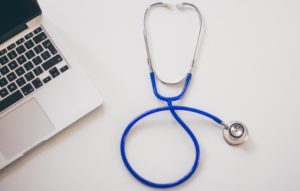 Recovering from a catastrophic injury or serious condition often involves an array of direct and indirect expenses, from medical bills for treatments to extensive rehabilitation to home modifications. If you're an attorney working on a case involving a client with a life-altering injury or illness, you will need concrete evidence to prove the full extent of the condition and the associated treatment costs. This is where physician life care planning can help, but what is life care planning?
Life care plans are documents based on physician-led assessments of a patient's condition, medical records, recent research, published standards of practice, and a complete data analysis that provides an overview of current and future needs and plans to help the patient attain optimal recovery. Each life care plan is tailored to the patient's specific medical condition. A physician overseeing this process will make sure to include elements such as treatment goals, therapeutic modalities, medication, interests, nursing care, and the requirements of family members who will assist in caring for the patient.
At Cardinal LifeCare Consulting, we create evidence-based life care plans using recommendations from medical specialists such as physicians. To discuss your life care planning needs, contact us today 724-487-0519.
What Does a Life Care Plan Include?
While no two plans are the same, there are key elements documents share. Besides listing recommended medical treatments, a physician-led life care plan will also include a breakdown of the associated costs, names of the professionals making recommendations, date of implementation, and the date of suspension. Other recommendations can include:
Medications;
Orthopedic needs;
Home care needs;
Transportation needs;
Home modifications.
Evaluations and diagnostic testing;
Leisure equipment;
Therapeutic modalities;
Prosthetic or orthotic needs; and
Modalities to improve mobility.
Qualities to Look for in a Life Care Planning Expert
A life care plan is only as valuable as it is comprehensive and accurate. As a result, it's important to find a life care planning expert – such as a physician – who has the qualifications, knowledge, and experience to compile an objective, evidence-based life care plan. Here are a few qualities to look for when searching for a life care planner:
Experience testifying as an expert witness;
Experience creating or working with patients with a similar condition to the patient in your case;
A "portfolio" of life care plans he/she has compiled in the past; and
Ability to explain his/her methodology including detailed information on the medical specialists involved in the plan's development.
Find a Life Care Planner Today
If you're searching for a life care planner, turn to the team at Cardinal LifeCare Consulting. Contact us today at 724-487-0519 to schedule a consultation.