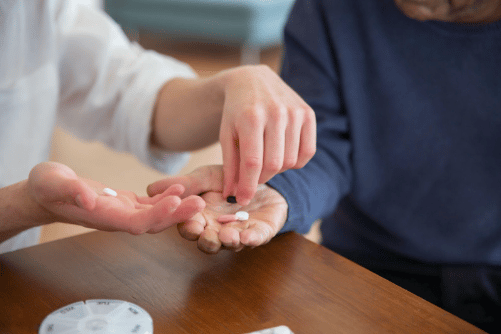 At nursing homes and other senior care facilities across the nation, there are set standards of care and other guidelines for staff members designed to promote resident safety and well-being. But unfortunately, cases of neglect and even abuse occur in nursing homes every year. When an allegation arises that unsatisfactory care has been provided, a nursing home expert can help to shed light on whether there is sufficient evidence to support the claim. 
At Cardinal LifeCare, our practiced legal nurse consultants assist with both defense and prosecution work. For law firms representing either side of a case involving elder care and potentially related resident harm, we offer impartial case reviews and expert witness services. To learn more about how our relevantly experienced specialists bring together legal and medical knowledge to assist with nursing home cases, continue reading or call us at 724-487-0519.
Meticulous Nursing Home Experts at Cardinal LifeCare
In order to gain clarity on whether a reported incident may be categorized as a nursing home standard of care violation, it's essential to look in depth at the details of the case at hand. A nursing home expert with the necessary specialized knowledge on these matters can perform a thorough analysis to determine whether there is enough evidence to back a claim that a duty of care breach took place. They can then present their findings to the involved attorneys, as well as during trial or settlement negotiations.
In addition to offering their expertise and credible testimony, legal nurse consultants may also help with cases involving senior care in the following ways:
Conducting patient interviews;

Performing clinical research;

Screening and recommending additional expert witnesses;

Compiling evidence for compelling presentation during litigation; and

Creating objective, evidence-based

life care plans

and medical cost projections.
Depending on the specific case, some or all of these services may be applicable to help strengthen a case surrounding an allegation of nursing home abuse or neglect.
Cardinal LifeCare Supports Elder Care Cases Nationwide
From administering patients' medications in appropriate dosages and increments to helping them maintain their daily hygiene and nutrition, nursing home staff are tasked with adhering to standards of care to keep residents healthy and safe. Unfortunately, incidents do occur where staff members are neglectful in fulfilling these duties – either by accident or on purpose – which can result in significant harm to residents.
At Cardinal LifeCare, we offer certified legal nurse consultants with vast knowledge of nursing home care standards throughout the U.S. and issues affecting the elderly. To learn more about how our qualified, detail-oriented consultants may be able to add value in a case you are working on through expert witness testimony, life care planning or other related services, reach out to us at 724-487-0519.