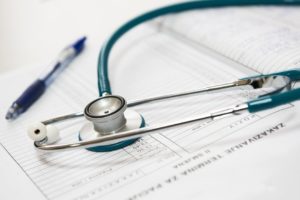 Activity intolerance can be just as debilitating as paralysis and any other catastrophic injury. In order for a person who suffers from this condition to live the fullest life possible, it is often necessary to create a nursing care plan for activity intolerance
The goals of such a nursing care plan will depend on the patient's symptoms, which may include fatigue, dizziness, chronic pain, stress, depression, cognitive impairment, oxygen supply issues, and abnormal heart rate or blood pressure.
It is common for a nursing care plan for activity intolerance to include the following goals:
Improve the patient's ability to perform daily activities without feeling excessive fatigue;
Improve the patient's physiological health over time;
Improve the patient's ability to use energy conservation and management techniques; and
Maintain the patient's respiratory and cardiovascular functions during activities.
Executing such a nursing care plan often requires ongoing medical assessments, specialist medical care, and nutritional evaluations, which can cost a veritable fortune over time. If you're an attorney representing a patient who suffers from activity intolerance, it's important that you have a detailed life care plan of the services that your client will need and their cost.
At Cardinal LifeCare Consulting, we specialize in creating evidence-based and objective life care plans that help attorneys and their clients recover fair compensation from the insurance company or during litigation. Call 724-487-4072 to learn about our process and discuss your needs.
What is Included in a Nursing Care Plan for Activity Intolerance
As previously mentioned, the specific elements of a nursing care plan will depend on the patient's individual needs. It is common for patients with activity intolerance to require a nursing care plan that includes:
Ongoing assessments of the patient's mobility and physical activity level;
Ongoing evaluations of the patient's blood pressure, respiratory function, and pulse rate;
Oxygen desaturation tests;
Creation and maintenance of activity plans;
Treatment for depression related to activity intolerance;
Medications;
Modalities to improve mobility (walker, cane, etc.); and
Home modifications.
If you're an attorney who is representing a patient with activity intolerance, you will need to show evidence to prove why each element in the list above is an essential part of your client's nursing care plan. This is where Cardinal LifeCare Consulting can help.
Our team will develop a life care plan that is customized for your client's individual case. We will use medical records, evidence-based practice guidelines, and recommendations from medical specialists to establish actionable goals for your client, determine which nursing care services will be needed, and prove that those services will be essential for helping your client achieve the optimal recovery.
If you have questions about our methodology or to discuss your life care plan needs, call us today at 724-487-0519.