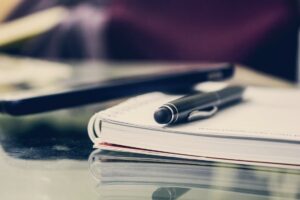 When it comes to life care planning reviews and critiques, it is of the utmost importance for the reviewer to be not only experienced in the medical field (e.g. nursing credentials), but also experienced in medical legal matters. At Cardinal LifeCare, our experts have worked with specialists in every field to produce accurate, evidence-based life care plans and life care plan critiques for the purpose of ensuring a patient has everything he or she needs to live comfortably.
What's Involved in a Life Care Plan Critique
The first step in life care planning and reviewing life care plans is to review the patient's medical records and medical history. Depending on the type of injury or medical condition, this could be as little as a few weeks of medical records, or as much as several years. Next, our team seeks out top-rated medical experts to get their valued opinions on the necessity of items like treatment plans, therapies, assistive technology and more. 
Whether we are creating a life care plan or reviewing one for critiques, every data point listed must be backed up by evidence-based medicine. We use clinical studies to support our claims and we are therefore able to arrive at the appropriate figure needed to ensure the patient will be suitably taken care of. 
We also leave no stone unturned. We consider all the implications from a patient's medical history, including pre-existing conditions whose connections to current injuries may not be clear at first. And thanks to our vast network, we consult with every type of relevant specialist necessary to get the full scope of information we need, including:
Nurse Practitioners

Physicians

Specialists

Physician Assistants

Nurses

Nurse Anesthetists

Pharmacologists

And more
Speak with An Expert at Cardinal LifeCare Planning Today
The best way to understand if our skilled team can help you is to reach out and speak with a certified nurse life care planner as soon as possible. Right away, you'll see that you have a committed partner in providing dependable reports and reaching accurate and objective outcomes. Contact Kelly Campbell RN, BSN, CP, LNC, CLCP at 724-487-0519 or kelly@cardinallifecare.com to get started.