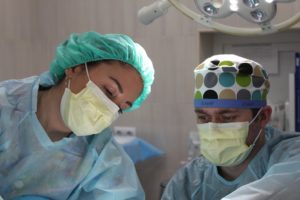 Poor communication, bad management, and many other factors can lead to surgeons operating on the wrong part of the body. For the patient, this mistake often results in further complications, lost wages, and immense pain and suffering. In this article, we explore why these "never events" happen and how life care planning can prove instrumental in securing wrong site surgery settlements.
If you're an attorney involved in a medical malpractice or personal injury lawsuit, turn to Cardinal LifeCare Consulting for assistance. We specialize in creating objective, evidence-based life care plans. Call 724-487-0519 today to get started.
Wrong Site Surgery: How Does It Happen?
A recent Johns Hopkins University study revealed that so-called surgical "never events" – such as sewing in tools at the surgical site, performing the wrong surgery, and operating on the wrong part of the body – occurred around 4,000 times each year. It's a frightening figure for patients going under the knife who could find their lives dramatically altered in the aftermath of a wrong site surgery.
But how does a wrong site surgery happen? Research on the topic has pinned the blame on a host of issues including poor communication, mixed-up charts, flipped X-rays, and marking the wrong surgical site.
Victims of wrong site surgeries often endure immense pain and are left to grapple with new complications. Not only is the original condition left untreated, but surgeons may also need to perform additional surgeries to repair the damage caused by the botched procedure.
If you're an attorney working on a medical malpractice lawsuit involving a wrong site surgery, the team at Cardinal LifeCare Planning can create an objective, evidence-based life care plan to paint a clear picture of the patient's current and future medical needs and related costs. We can also connect you with the appropriate expert witness for your case including anesthesiologists, nurse anesthetists, physicians, nurse practitioners, and many others.
Contact Us Today for Medical Expert Witness Services and Life Care Planning
Working on a case involving a wrong site surgery? Settlements are won and lost based on the strength of evidence. At Cardinal LifeCare Consulting, we use evidence-based practice guidelines, recommendations from medical specialists, and medical records to create objective life care plans that often play a critical role in settlement negotiations and litigation. Contact us today at 724-487-0519 to find out more.