When working on a per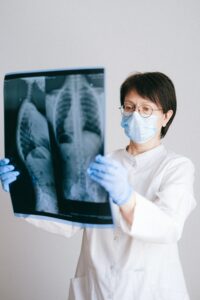 sonal injury or medical malpractice claim, a client's legal team may consult a number of experts to assist with building and strengthening the case. When skillful, detailed medical analysis, interpretation and research relevant to the case are needed, many attorneys seek out legal nurse consultant remote services. Along with expert witness services and life care planning, nurse consulting services can play a critical role in cases involving alleged medical negligence or fault for a personal injury.
At Cardinal LifeCare Consulting, we specialize in connecting attorneys across the nation with the appropriate licensed legal nurse consultant – remote or in person – to assist with preparations for litigation/trial. To inquire about how the expertise afforded by our nursing consultants may supplement a particular case you are working on, reach out to us at 724-487-0519. 
Legal Nurse Consultant – Remote | We Work Nationwide!
Whether you are providing legal services for a claim classified as medical negligence/malpractice, product liability or personal injury, our licensed RNs possess the specialized skills and education needed to offer professional clinical insight. By engaging Cardinal LifeCare's network of certified legal nurse consultants, you'll have access to a range of case-benefitting services, including:
Thorough medical record review & analysis used to assess clinical causality and damages, as well as to support or disprove allegations;

Clear definition of standards of care & regulatory requirements in the relevant context, with any failure to adhere to standard of care specified and explained;

Creation of reports, graphics and other materials using CaseMap® and TimeMap® to provide comprehensive, detailed results;

Assistance with creation of exhibits and other illustrative evidence;

Determination of case strengths and weaknesses from an objective clinical perspective;

Preparation of medical event chronology reports with correlation to claims;

Identification of any pertinent missing information or record tampering;

Coordination & attendance of the Independent Medical Examination (IME), as necessary;

Screening & recommendation of appropriate, qualified medical expert witnesses with robust experience, expertise & credentials; and

Conduction of medical research and compilation of relevant facts.
Providing these services and more, our medically trained professionals can help you establish a firm basis for your client's claim, while saving time and expense. 
Discuss Your Case with a Remote Legal Nurse Consultant
For trustworthy legal nurse consulting services that hinge on a commitment to objectivity and professionalism, law firms across the U.S. rely on Cardinal LifeCare Consulting. To speak with a member of our network about how we can extend clinical expertise and clarity for your case, call us today at 724-487-0519.