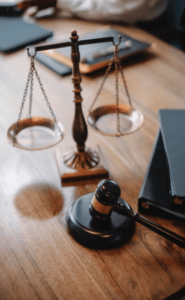 Legal nurse consultants are specialized professionals who draw on abundant clinical expertise to provide an informed evaluation and opinion regarding facts and testimony surrounding medical litigation. Their services can be a highly valuable asset to attorneys and adjusters working on personal injury and medical malpractice cases, as well as pharmaceutical or product liability litigation. When seeking an experienced legal nurse consultant, Pittsburgh law firms depend on Cardinal LifeCare Consulting to provide the objective, reliable and comprehensive services they need to bridge the gap between the medical and legal spheres.
Extending our case-winning services far beyond the Pittsburgh, PA area, our licensed legal nurse consultants offer remote consulting services to law firms across the U.S. To learn more about how leveraging the clinical experience of our certified RNs can benefit a case your legal team is working on, call us at (724) 487-0519.
Legal Nurse Consultant: Pittsburgh's #1 Firm
Founded on a mission to deliver fact-based interpretation and critical analysis of medical evidence utilizing elevated research practices, Cardinal LifeCare is known to save our clients time and resources while giving them a competitive clinical edge. When you look to us to connect you with a legal nurse consultant Pittsburgh law firms trust, you'll gain access to our many case-supporting services, including:
Conduction of in-depth medical research, interpretation and analysis;

Organized and skillful compilation of applicable facts;

Creation of defendable reports based on supporting evidence taken from medical records, designed to assist attorneys in determining the appropriate demand, settlement or defense;

Definition and analysis of standards of care as they apply to the particular case, with any deviation from standard of care noted and explained; 

Research and education to support your team in preparing and presenting evidence in a clear and persuasive manner;

Case management utilizing CaseMap® and TimeMap®

to provide detailed graphics, reports and other pertinent materials;

Coordination & attendance of the Independent Medical Examination (IME), if necessary;

Determination of case merits and weak points from an objective clinical perspective;

Expert assessment of the pathological process and any issues of alternate causation;

And many more.
Along with trusted legal nurse consulting services, Cardinal LifeCare Consulting also offers a multidisciplinary network of credentialed, board-certified surgeons, physicians, nurses and other licensed medical specialists who are qualified to serve as medical expert witnesses.
Partner with Our Legal Nurse Consultants to Achieve the Best Results for Your Case
At Cardinal LifeCare Consulting, we are dedicated to providing a full range of clinical consultative services for both defendants and plaintiffs. Through legal nurse consulting, life care planning and life care evaluation, expert witness services and more, our professionals consistently bring clarity and objectivity to the courtroom. To learn more about how working with our team can be advantageous for your legal practice in Pittsburgh or elsewhere, reach out to us at (724) 487-0519.