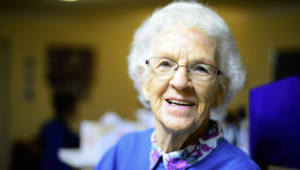 A medical case manager's job is to help ensure the patient is on the right path to recovery. That includes coordinating care plans with care providers, making sure patients make their appointments and receive the treatments they are supposed to get. Elder care managers can visit and evaluate care facilities, suggest treatments and make plans for short and long term care.
Elder Law Attorneys: How Elder Care Managers Can Help
Elder care managers are also an asset when it comes to elder law. Beyond their medical expertise and knowledge of the patient's health and care history, they can offer much more, including:
Appointment & Treatment Records. Often in litigation concerning personal injury or medical malpractice, it will be important to provide a clear record of appointments attended and medical treatments provided. An elder care manager not only keeps and maintains these records, but also ensures that a client does attend appointments and receive treatment.
Facilitate Care Solutions. Elder care case managers know what is required when it comes to client care and can help provide solutions when it comes to in-home care, living situations, care facilities, providers and more. For elder law attorneys, it's a relief to know that a professional is helping the client and their family make care decisions.
Knowledgeable Expert. An elder care case manager will know the full picture of the client's current condition, complete with detailed reporting on recovery and progression. When faced with questions about a client's health or the standard of care, there is no better resource than the elder care case manager.
Answer Questions & Concerns. As attorneys are often the "go-to" when elderly clients have questions, there may be opportunities for elder care case managers to field questions unrelated to law. This allows elder law attorneys to better focus their time on the case at hand rather than spending time on the phone answering medical questions.
Expert Elder Care Case Managers at Cardinal LifeCare Consulting
At Cardinal LifeCare, our elder care case managers are thorough, detail-oriented and experts in their fields. They have experience with the social and emotional challenges of working in elder care and knowledge of both medical and legal procedure. To learn more about our case management services, including elder care case management, reach out to us at 724-487-0519 or kelly@cardinallifecare.com