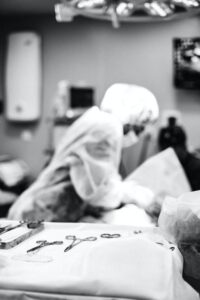 Some may be surprised to learn that cosmetic surgery is performed not just to enhance appearance, but also for facial reconstruction and repair of defects due to burns, birth disorder, disease or trauma. Cosmetic surgery negligence claims happen when a doctor or care provider is believed to have not upheld the standard of care required of the procedure, resulting in injury to the patient.
At Cardinal LifeCare, we have experienced professionals including legal nurse consultants, expert witnesses and life care planners who are qualified to assist in cosmetic negligence claims cases.
Most Common Cosmetic Surgery Negligence Claims
According to a study at Rutgers New Jersey Medical School, most litigation around plastic surgery involves one of three procedures:
Breast enhancement (or breast augmentation)
Liposuction
Body contouring (tummy tuck, Gynecomastia treatment)
These procedures, however, are just a sampling of what is available when it comes to cosmetic surgeries. Other procedures include:
Rhinoplasty
Facelifts
Neck lifts
Botox
Dermal fillers
Eyelid surgery
Skin peels
And more
Any surgery comes with inherent risk, and elective surgeries are no exception. Things like anesthesia errors, failure to consider allergies, operating on the wrong body part—these are risks associated with any surgical procedure. A patient's risk can also increase because of pre-existing conditions like a history of heart disease or in patients who are overweight. Negligence by a care provider can also add to these risks. Some possible risks when it comes to cosmetic surgery include nerve damage, abnormal scarring, swelling and discoloration that does not subside, excessive bleeding, infections, tissue damage and others.
Expert Witnesses & Life Care Planners Can Be Critical in the Courtroom
When it comes to litigating cosmetic surgery negligence claims, having the right experts can fortify your case. At Cardinal LifeCare, we rely on evidence-based methods and decades of experience in the legal and medical spheres to create our objective reports. To speak with an expert regarding your case, please call 724-487-0519 to learn more about how we can help you.