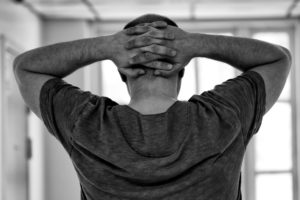 A traumatic brain injury (TBI) can upend a person's life in countless ways. Victims may require round-the-clock monitoring, ongoing rehabilitation, and expensive medications. Determining the long-term cost of care for a TBI patient is a complicated process that often requires input from a certified brain injury specialist.
If you're involved in a case with an individual who suffered a brain injury, the team at Cardinal LifeCare Consulting includes qualified brain injury specialists to assist with your case. We can also create an objective, evidence-based life care plan.
A life care plan offers a concise breakdown of a patient's medical needs and their related costs. This document can serve as valuable evidence during negotiations with the insurance company and litigation. To learn more about our services, call us today at 724-487-0519.
Important Factors to Consider in a Brain Injury Lawsuit
Brain injuries are often difficult to treat, and many patients never make a full recovery. In severe cases, a TBI can affect both cognitive and motor function, which not only diminishes the victim's quality of life but also causes profound emotional trauma for his or her loved ones.
When preparing for a brain injury lawsuit, it is important to gather the evidence needed to prove both the economic and non-economic damages associated with the injury. The following factors can have a major impact on settlement calculations:
Psychological effects of the injury. A brain injury victim can struggle to adjust to their new circumstances, often falling into a deep depression. In these instances, he or she may benefit from long-term counseling or therapy.
Effects of the injury on motor skills. Has the brain injury inhibited the patient's ability to move freely? Many patients are confined to wheelchairs or rely on crutches or other mobility devices to move around. These patients may require additional equipment or the installation and construction of accessibility features in their homes and vehicles.
Cost of treatment. Will the patient need ongoing care? This can add up to a small fortune, so it is important that the injury claim accounts for all future damages. This is where a life care plan and the testimony of a certified brain injury specialist may help.
Call Us Today to Learn About Our Certified Brain Injury Specialists
Our network of expert witnesses is composed of specialists from a diverse range of medical fields. We can connect you with a brain injury expert with the right qualifications to assist with your case. Call us at 724-487-0519 to find out more about our services.