A catastrophic injury is defined as any medical condition, illness or physical trauma that has a significant impact on an individual's life and warrants extensive medical treatment. While these injuries are not always lifelong, they take years or months at a minimum to recover from. During the rehabilitation process, a catastrophic injury life care plan can help to ensure that the patient's care needs are well accounted for.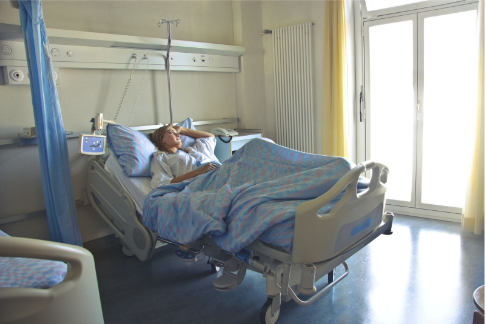 At Cardinal LifeCare Consulting, our certified life care planners are informed by experience, relevant research and medical records to create objective, evidence-based life care plans outlining a patient's medical and nonmedical needs following a life-altering injury, along with the costs associated with meeting these needs. Keep reading to learn more about the value of engaging our services in personal injury litigation, or call us directly at 724-487-0519. 
Catastrophic Injury Life Care Plan Creation
In a case where an individual has suffered serious health outcomes and they believe there is evidence connecting it back to another party's negligence, they may choose to take legal action. An attorney working on either side of such a case may enlist consultants to provide a more abbreviated medical cost projection or a full, detailed life care plan. 
Included in a catastrophic injury life care plan will be:
A comprehensive, itemized list of the individual's care needs that have resulted from the specific injury or illness they are facing;

Supporting evidence cited from the patient's health records, applicable practice guidelines and recommendations from medical providers; and 

Research-based figures for costs of attaining the necessary ongoing care in the area of the country where the individual lives. 
Presenting this information in a personal injury case can help to establish and justify the appropriate demand amount and demonstrate how the patient has been affected, both in their day-to-day life and in the long term. 
Find Out How We Can Support Your Work 
If you are an attorney involved in a case where an individual is seeking compensation for alleged negligence contributing to a life-changing injury, look to our team of qualified legal nurse consultants and life care planners to provide clinical clarity and case-benefiting insights. To learn more about our methodology and how we create individualized life care plans that can serve as compelling evidence in court, reach out to us at 724-487-0519.